Colour
2023 Paint Palette Will Look Fresh Long Beyond One Season

Colour
2023 Paint Palette Will Look Fresh Long Beyond One Season
Time for a new coat? For your walls, that is. This year's new paint colours will look fresh long beyond one season.
Raspberry Blush
2008-30, Benjamin Moore, benjaminmoore.ca
An upbeat pinkish red with youthful pizzazz. At the vanguard of a return to fun, kicky shades, this one is an antidote to the introversion of recent years.
Saarinen leather ARMCHAIR, $919, Eternity Modern, eternitymodern.ca.
Concentric Waves BOWLS, $10, set of 2
Original stonewashed Fatboy BEANBAG CHAIR, $399; Simons, simons.ca.
Blank Canvas
DC-003, Behr, homedepot.com A serene, rich, complex white with creamy undertones. Beautiful layered with other neutrals or natural textures, such as wicker or stone, or with off-blacks for a newer version of black and white.
Birba velvet DINING CHAIR, $1,997, set of 4, CB2, cb2.ca.
2 MIRROR, $75, H&M Home, hm.com.
Ceramic VASE, $23, Bouclair, bouclair.com.
Melt Water
6156-52, Sico, sico.ca
A refreshing, greyed-down blue-green that imparts instant calm; it manages to be both invigorating and soothing, depending on what you pair it with.
Etta Avenue's Cleo velvet ARMCHAIR, $370, Wayfair, wayfair.ca.
Natsu CUSHION, $129, Mobilia, mobilia.ca.
THROW, $40, H&M Home, hm.com.
Moments
CL24-4, BeautiTone, homehardware.ca
A laid-back teal blue with surprising warmth, especially paired with warm neutrals like beige or cream. Has a rich, organic character, simultaneously assertive and serene.
Alex velvet ACCENT CHAIR, $1,899, Crate and Barrel, crateandbarrel.ca.
Svarthö PILLOW COVER, $17; Eneby
Bluetooth SPEAKER, $75; IKEA, ikea.ca.
Redend Point
SW 9081, Sherwin-Williams, sherwin-williams.com
A deliciously warm, milk-chocolatey tan. Effortlessly chic with a subtle, Midcentury Modern feeling, it's soothing and just unusual enough to be intriguing.
Suzi SOFA, $1,399, Structube, structube.com.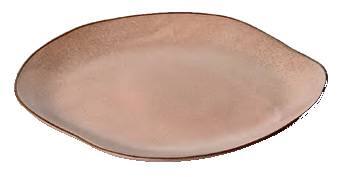 Roxanne Charest Céramique's Méandre PLATE, Simons, simons.ca.
MS_Demi WALL ART, $295, Must Société, mustsociete.com.