DIY Projects
Holiday project: Peppermint candy stick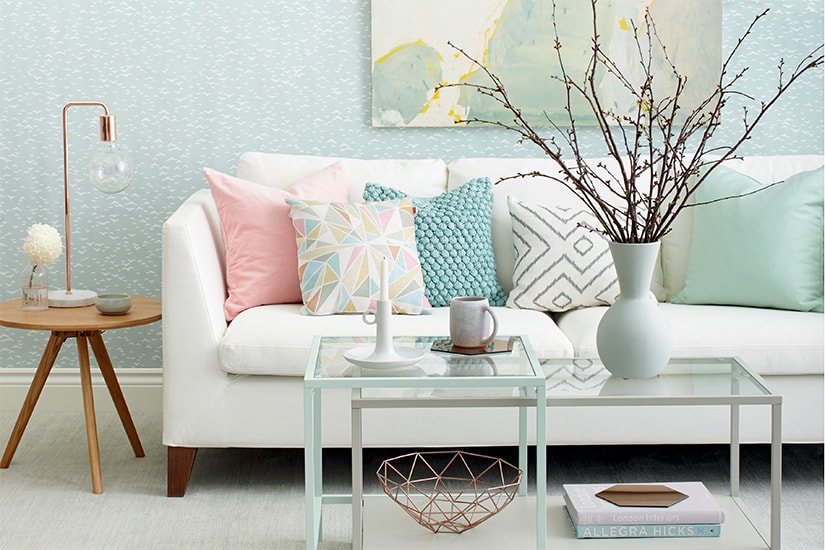 DIY Projects
Holiday project: Peppermint candy stick
Christmas is the time to indulge in sweets. You can turn a small dowel into a peppermint candy treat by covering it in colourful ribbon stripes. Bundle a trio of these cool confections together with a big bow. Add an ornament hook and hang them on your tree. Or use them as decorations on gift-wrapped packages.

You will need:
Cookie sheet
Kitchen aluminum foil
Scissors
Four 1 foot lengths of 1/4 inch wide ribbon, 1 in light pink, 1 in dark pink, 1 in red, and 1 in white
Glue stick
4 inch length of 5/8 inch wide wooden dowel
Two 1/4 inch sticker dots in red
To make:
1 Cover cookie sheet with aluminum foil.

2 Using scissors, cut ribbon lengths in half to form eight 6 inch lengths. Set all aside but one.

3 Lay ribbon length on cookie sheet. Using glue stick, apply thin coat of glue to one side of ribbon, leaving 1/4 inch unglued at one end.

4 Adhere glued end of ribbon to top of dowel. Twist ribbon around dowel, creating a spiral. Leave approximately 1 inch between spirals. Adhere ribbon to bottom of dowel. Snip off excess ribbon. Set dowel aside and allow to dry completely.

5 Repeat steps 3 and 4 with remaining lengths of ribbon, overlapping and alternating colors of ribbon as desired. You may not need all ribbon lengths to completely cover the dowel.

6 Place red sticker dots at top and bottom of dowel. If necessary, reinforce with glue.
---
Excerpted from
Instant Gratification Ornaments by Genevieve A. Sterbenz. Copyright 2001 by Chronicle Books. Excerpted with permission by Chronicle Books. All rights reserved. No part of this excerpt may be reproduced or reprinted without permission in writing from the publisher.