DIY Projects
How to: Create a home fragrance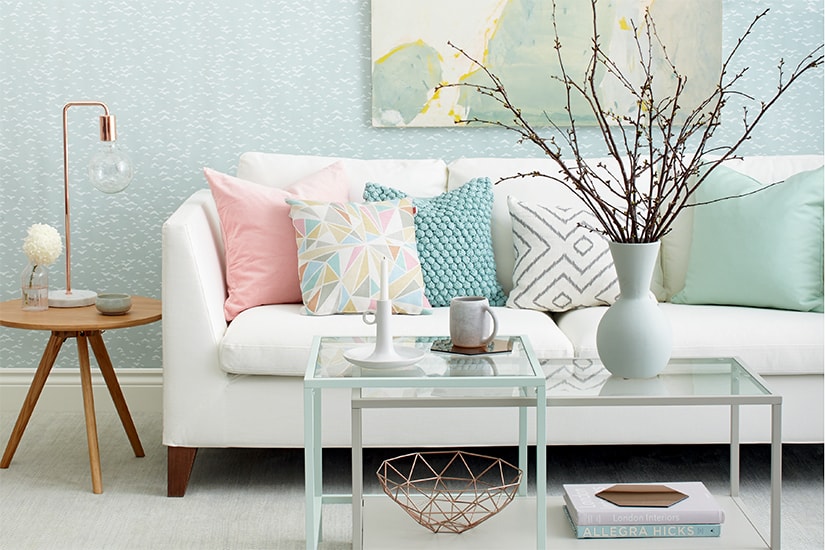 DIY Projects
How to: Create a home fragrance
The process of creating a home fragrance is a fine art that master parfumiers can take years to acquire expertise in, yet new scents are constantly being introduced, some of them amazingly true to the items their names evoke. Rick Ruffolo, senior vice-president of The Yankee Candle Company Inc., a major home fragrance manufacturer and retailer, shares some of the secrets that go into creating the perfect scent.

Yankee Candle typically introduces some 30 to 40 new fragrances each year, out of as many as 1,000 samples, each one distinct. In order to even conceive of that many different fragrances, inspiration is drawn from a very wide array of sources: the hottest trends of the season in foods, such as a great new spice, dish, or type of cuisine; the season's most popular fine perfumes and fragrances; home decor trends in colour, fabrics and lifestyles; and global inspirations, such as Brazilian Passion Fruit, conjuring up a journey to an exotic locale.
At the beginning of each new season, a team of highly trained in-house master parfumiers meets with company product managers to discuss the season's new fragrance concepts. The perfumers then combine a wide variety of different elixirs, both natural and man-made, to come up with fragrances that reflect the original conception.

Natural ingredients might include essential oils or actual extracts, such as crushed rose petals. Contrary to popular belief, however, natural is not always best-it may be difficult to produce a consistent result across types of fragrance products or from batch to batch, or it may not smell the way people expect it to. This is where chemistry comes into play, when man-made essences are formulated that can emulate a given ingredient reliably and accurately.

Once a new fragrance has been formulated, it goes before an internal panel of "expert noses", who evaluate it very carefully to ensure that the entire presentation—visually as well as the scent itself—is consistent and presents a clear story. Consumers, through both in-store interviews and testing at home, also help evaluate the season's contenders.

Fragrances are judged on a number of criteria. First, the scent itself has to truly evoke the image of what it is designed to emulate: for example, a scent named Clean Cotton that actually brings to mind New England Flannel will be sent back to the drawing board. Conversely, the name of the scent is almost as important as the scent itself, for it should accurately reflect the fragrance. (In fact, a new fragrance is equally likely to begin as a name to which a fragrance is custom-designed, as vice versa.) Finally, the packaging must represent the scent visually (through the photo on its label) and a signature colour chosen, that will be used in both package design and product formulation, such as the colour of a candle.

To acquire the skills of a master parfumier may take years to perfect, but even so, you can create your own unique custom fragrance experience, by "layering" multiple fragrances. A Farmhouse Apple candle combined with a Cinnamon Stick spray, for example, will set a relaxed mood for an afternoon of scrapbooking with friends, or conjure up sweet dreams in a bedroom, with Lilac Blossom potpourri and an Egyptian Cotton plug-in diffuser.