Organizing Ideas
Home organization 101: Holiday hot spots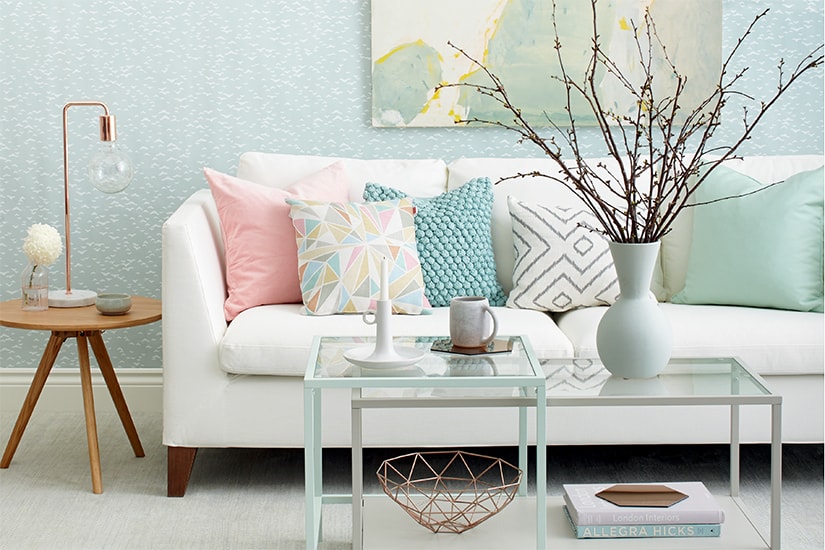 Organizing Ideas
Home organization 101: Holiday hot spots
I love this time of year, but I firmly believe that tackling a major organizing project now would turn me into Scrooge. With our homes full of more stuff than usual – gifts, decorations, baked goods and entertaining items – the challenge is keeping things in order. That's why I sought advice from professional organizer Janet Hennick of J.R.H. Creative Concepts in Toronto, who swears it's possible to keep a house clutter-free during the holidays if you just keep an eye on the seasonal hot spots.
Room service
First on Janet's to-do list is the kitchen. "The kitchen is the main hub of the family, and we love our food, especially at this time of year," she says. Remove all the items that you don't use during Christmas, like any extra vases, summertime table linens and patio dinnerware, in order to make space for holiday linens and dishes.

Also, during the holidays, don't do your household paperwork at the kitchen table or desk. Keep these areas clutter-free and use as extra counter space, when needed.

If you're doing holiday baking ahead of time, put the goodies in freezerproof bags labelled with a permanent marker. When you're finished being Mrs. Claus for another year, freeze seasonal ingredients you won't be needing for awhile, like cranberries and raisins (again, bag and tag it). Consider tossing leftover cake flour or icing sugar, especially if you're a once-a-year baker.

Set up a bar area, particularly if you usually store your liquor in a cabinet, so drinks are close at hand when guests drop in.
The room in which the tree resides, be it the living or family room, is another potential trouble spot. This area tends to be seasonally decorated in other ways, too, so it's crucial to minimize everyday clutter created by newspapers, magazines and mail, for instance. Be sure to stash those items in other rooms.

Next, give the living or family room a once-over every day. Is everything in order? Are there items, like kids' toys or dirty dishes, that could be kept somewhere else? And no matter how much you like tabletop decorations, leave space for guests to put down their drinks or food.
Outerwear and packages compete for prime real estate in the entry hall. Baskets offer a handy home for hats and mitts, and put a shoe rack in the closet. Alternatively, use an attractive mat for footwear or line up shoes and boots under a bench. Put extra hangers in the closet for guests' coats. Don't use the hall table as storage for mail or newspapers, and don't pile outgoing gifts here, either (put gifts going to other households in a labelled bag and store them with the rest of the presents.) Do put incoming gifts directly under your tree. As well, use a different entrance for pets, if possible, and keep leashes and a towel for dirty paws there.

The fireplace mantel can either be a source of exquisite beauty or a real eyesore at Christmastime. "Don't try to put all of your decorations up there," says Janet. "Spread stuff around." A theme, like a nativity scene, candles or one colour, will help limit and visually link items.

Though the sentiment behind holiday greeting cards is lovely, crowding a whole bunch on a mantel or tabletop is, let's face it, visual clutter (plus, they always blow over when you walk by). Tape cards to a door or display them on one wall in the kitchen or family room; use putty tape since the adhesive won't take off paint. I also love Tricia's approach: tuck greeting cards behind ribbon that criss-crosses a fabric-covered bulletin board. If you receive many, a folding screen treated in the same manner would be a neat solution. Personally, I love an idea from decorating marvel Mary Emmerling. She suggests putting cutesy cards in an antique bowl; you could simply put all your cards in a favourite container, like a silver bowl or tray, and leave it on the coffee table for guests to browse through. What could be simpler? At this time of year, simplicity is my goal.