Organizing Ideas
Organizing 101: Countdown to Christmas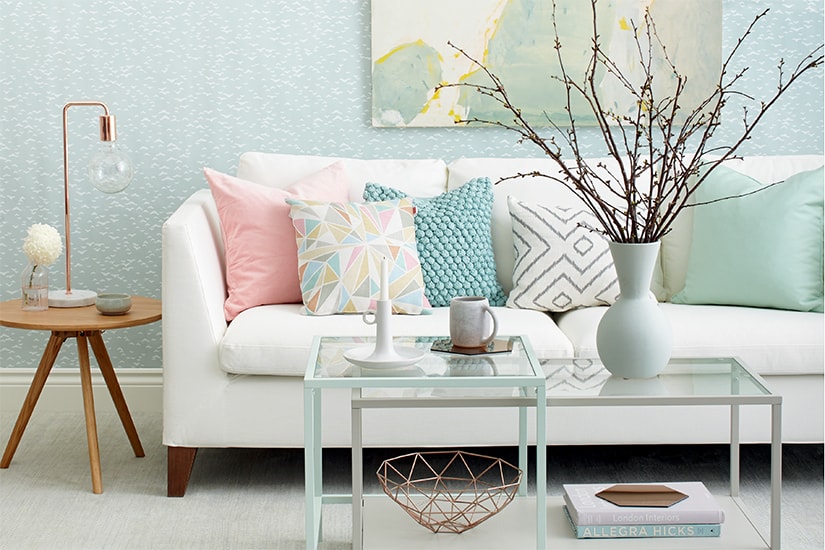 Organizing Ideas
Organizing 101: Countdown to Christmas
"Christmas is a race to see which gives out first – your money or your feet." This wry observation from an unknown source expresses the stress and strain that the holidays can bring. But it doesn't have to be that way. Use our eight-week holiday countdown checklist, and you'll be busy in November, but by mid-December, you should simply be keeping your home in order and enjoying the season. What could be better than that?

WEEK 1: NOV. 1 TO 7
Theme
Pick a theme like French country or rustic for decorating and gift wrap; use a colour scheme that works with your decor.

Decorations
Make a decorating schedule for your home. List the areas to be decorated and what you'll do there.

Put together a list for outdoor decorating.

Do an inventory of your decorations, leaving out pieces that don't work with this year's theme. Make a list of new decorations you'll need and shop for them (don't forget candles). This can be your master plan for years to come, so it may be time well invested; however, this step can also be optional. TIP: Start a new tradition and make holiday decorating fun by hosting a decorating party. Plan it now for the second week of December and send invitations.

Wrapping supplies
Shop for materials. TIP: Choose items like tissue paper that can be used year-round. Purchase three colours that complement your Christmas colour scheme; splurge on ribbons and artificial berries or greenery from a craft store, or gather fresh ones or purchase them from a florist (get them as close as possible to the time you'll give the gifts).

Decorate
Order floral arrangements.
WEEK 2: NOV. 8 TO 14
Cards
Computerize your Christmas-card address list. Microsoft Word for Mac and PC users has the capability to generate mailing labels; check under the Tools heading. TIP: Use regular labels (available at stationery or office supply stores) and a nice font, such as one that makes the type look like handwriting.

If you haven't already bought Christmas cards, now's the time. Buy postage for all the cards and gifts you'll be mailing. Send overseas items. TIP: Shop for next year's cards and gift wrap during Boxing Day sales.

Presents
Finalize your list and hit the stores. If you're making simple gifts, get cracking.
TIP: Limit craft, gift-making, wrapping and baking projects to what's realistically doable.

WEEK 3: NOV. 15 TO 21
Lights
Test interior and exterior lights.

Tableware
Assess what special serving pieces you'll need and add pieces, if necessary.

Launder and press linens. TIP: If you have a guest room, lay the unfolded tablecloth on the bed after ironing to prevent creasing.

WEEK 4: NOV. 22 TO 28
Tidy up
Don't organize, simply maintain. Devise a system for clutter. Visit flylady.net, the site of FlyLady, for tips on crisis cleaning, and daily and weekly cleanup schedules.
WEEK 5: NOV. 29 TO DEC. 5
Exterior
Put up exterior decorations like wreaths, garlands and swags, and outdoor lights. (The first week of December is when this is usually done; however, it's a question of personal taste.) TIP: There are no hard and fast rules about the order in which you decorate the outside of your house and garden with the exception that lights go up first.

Cards
Write five to 10 cards each night this week and mail them the next day.

Take out china and clean if dusty.

Polish silverware, if necessary.

Wash fine glassware.

WEEK 6: DEC. 6 TO 12
Decorate
Host your decorating party. The day before, ensure you have all the supplies you'll need, like hooks, wire, a hammer, nails and so on. TIP: For easy entertaining, buy frozen appetizers, veggie and dip plates, bakery-made sweets, and a few beverages.

Decorating on your own? Set aside an area in a corner of the living room or family room where you can bring out everything. Decide which area you'll decorate first (mantel, banister, front door, windows and so on), and bring the appropriate decorations to that area. Complete one area at a time. TIP: Set aside at least half to one day if you're decorating on your own.

WEEK 7: DEC. 13 TO 19
Tree
Buy a tree the day before you plan to decorate it; remove the netting or plastic bag and let it open for 24 hours in a protected area outdoors or in an unheated garage. When ready to trim, cut an inch off the trunk and bring the tree inside, placing it in room-temperature water. TIP: It's a good idea to have a traditional date for the annual tree-trimming event. For instance, Dec. 18, my sister's birthday, was the annual day when I was growing up. I try to keep this tradition with my family now.

Presents
Wrap everything over a few nights.

Decorate
Add fresh greenery to indoor decorations (turn down the thermostat at night to keep greenery fresh longer).

WEEK 8: DEC. 20 TO 25
Decorate
Pick up floral arrangements, if you ordered them. If making your own, buy fresh flowers and any other necessary supplies.

Tidy up
Spot-clean, declutter and practise FlyLady's crisis cleaning strategy.

Set your holiday table one or two days before Christmas, if possible. Enjoy!