Real Estate
Home insurance FAQs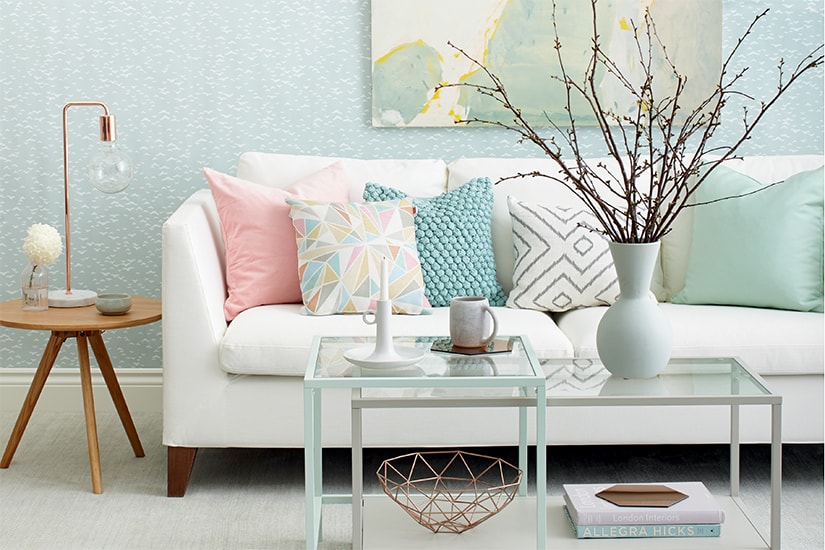 Real Estate
Home insurance FAQs
Ah, the fun-filled world of damage insurance, with all of its amendments and exclusions – not to mention the fine print and confusing lingo. Here are a few questions and answers to help you find your way.

Is it cheaper to purchase car and home insurance from the same insurer?
Overall, you'll save the equivalent of a light meal at a restaurant, or only 5 percent on your car insurance premiums. A second way to "save" – and sometimes save more – is by bargaining with at least three different brokers or insurers.

Will my home insurance premiums go up if I file a claim?
There are consequences – for instance, you won't enjoy the same "reduced" premiums extended to those who have never filed a claim. These reduced rates are in the order of 10 to 15 percent of the premium value. In other words, in the year after you file the claim, you can expect your bill to increase by 10 to 15 percent.
Will my insurance premiums increase if my neighbour's home is robbed?
No, provided that the neighbourhood isn't systematically targeted by thieves. If it is, the insurer may refuse to provide coverage for homes in that neighbourhood. But insurers may also charge higher premiums than they would in a neighbourhood deemed safer.

Does the floor I live on influence the cost of my home insurance policy?
Now there's an urban myth. Whether or not the building is fire-resistant has a much greater bearing on the amount of the premium payment!

Does my insurance cover damages to my cottage caused by a broken water pipe following a cold snap?
If the cottage isn't heated, then you aren't covered. And even if it is, it must be visited on a daily basis if left unoccupied for more than four days or the water must be shut off for the insurance coverage to apply. In fact, this stipulation also applies to the principal residence – if, for example, the occupants fly the coop and head to the Dominican Republic for some sun, sand and surf!

I have a business office in my home. Am I covered in the event of a claim?
Home insurance contracts usually provide comprehensive protection varying between $1,000 and $5,000 for office furnishings. Obviously, it's easy to exceed this sum – for example, if you run a hair salon or even an accounting office at home. Here, you might want to consider adding an amendment to your home insurance contract to make sure your professional equipment is covered.

Forecasters are predicting a very cold winter. If the thaw damages my pool, am I covered?
This type of damage is not automatically covered by home insurance contracts. Here again, better to play it safe and add an amendment.

If my home burns to the ground, will the compensation I receive be equivalent to the actual cost of rebuilding, considering the higher cost of labour and materials?
Yes – but again, only if the contract includes "guaranteed replacement cost" coverage. This protection is usually intended for individuals whose homes are in good condition and are insured with comprehensive risk protection. Note that the roof is a key consideration when determining the condition of a home. This protection applies only to the principal residence and not to a country house or a secondary residence.

I have just had my laptop computer stolen. Will I be reimbursed?
The laptop is covered by home insurance, even if it is stolen from your car. Protection of software and Web-based downloads varies between $500 and $2,000, depending on the policy. In general, there are no fixed maximum amounts for laptop computers. But if a laptop is dropped and broken, coverage will only be provided in certain home insurance policies.

My bicycle is worth $7,000. Is it covered by my policy?
In general, home insurance contracts provide for $2,000 to $5,000 in compensation per sporting article. If the bicycle is worth more, as in this case, then a special clause should be included in the insurance contract.


Love blossoms... and before long, Miguel moves in with Stephanie. Two months later, while making fries, Miguel causes a fire: The building is totally lost. Is Miguel in hot water?
Beware of affairs of the heart! The newfound partner, in fact, is only included in the contract after three months of cohabitation. Therefore, Miguel must be covered by name under Stephanie's home insurance contract, and he must inform his insurer of the change of address. Otherwise, he'll be obliged to fend for himself if a third-party liability claim is brought against him.
My brother-in-law owns a building with eight apartments. What happens to his lost revenue if the building burns down?
Many building owners forget to inform their insurers when they increase their rent. For example, if that same brother-in-law increased his rent by 5 percent before the fire, and if the revenues generated by his building have gone from $25,200 to $26,460, he will receive no more than $25,200 if he fails to advise his insurer of the rent increases.
Can apartment owners rest easy?
They are more inclined to protect themselves than tenants, as almost all have home insurance policies. However, their policies include two predefined sections: the first pertains to personal property; the second, to leasehold improvements. Indeed, if an apartment owner makes a considerable number of improvements in the span of a year (floors redone, interior decoration added), chances are that his or her fire insurance coverage won't be enough. Therefore, inform your broker or insurer of any important changes to your property!
FOR MORE INFO:
- On the art of reducing your home and automobile insurance costs,
consult the Insurance Bureau of Canada

- Since everything from the dishes to the TV to clothes must be purchased again after a fire, drawing up a statement of assets helps to ensure that nothing is forgotten: Personal Property Inventory