Real Estate
Home staging made easy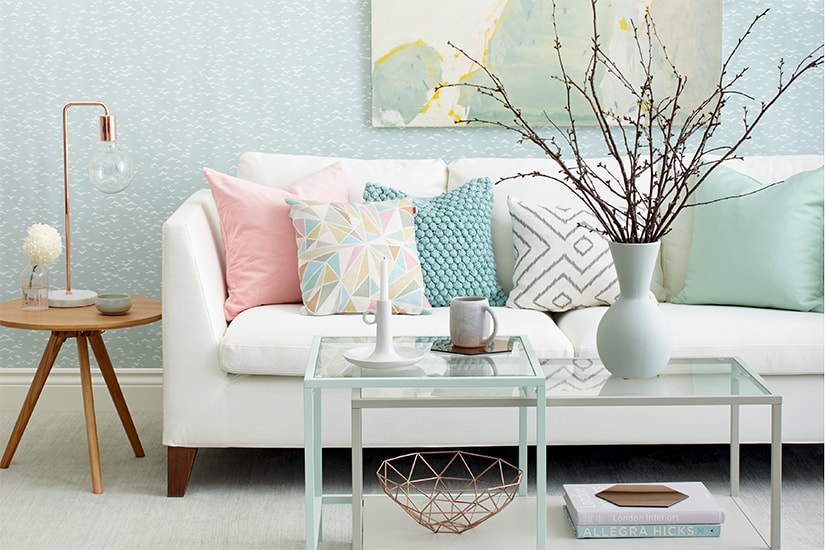 Real Estate
Home staging made easy
Nowadays, if you want to sell your house quickly and for top dollar, a coat of paint and a good cleaning aren't enough. To inspire the all-important fantasy element that makes a buyer want to live there, you've got to romance it a little -- and that's where home staging comes in.
For a reasonable fee, a home stager will assess your home objectively, and work to maximize assets and minimize flaws. This might include decluttering closets; adding, moving or storing furniture and accessories; recommending minor repairs; and polishing up the décor to make it sparkle. But, says Toronto stager Caroline Altman of Lighten the Load, there's a lot you can do yourself to prepare your home for its star turn, whether you hire a professional stager or not. Here are her top ten staging tips.
1 Emotionally detach. Especially if you've lived there a long time, it's hard, but crucial, to let go, and think of your house objectively as a product on a shelf. Your memories will last forever -- but hopefully the selling process won't.
2 Depersonalize. Remove trophies, children's artwork, religious artifacts, and family pictures. You want buyers to fantasize themselves here, not feel as if they're intruding on your personal space.
3 Declutter. Remove extraneous furniture and accessories; rooms that are pared down feel bigger, and also allow the buyer to imagine her furniture in the space.
4 Neutralize. The secret behind great hotel décor is that it appeals to a wide set of tastes, and so should your décor. Funky red and green walls may be great for you, but could turn off a buyer. Same with artwork—they might not know that your plaster Elvis is supposed to be ironic.
5 Make necessary repairs. You aren't expected to do major renovations before a sale (unless it's something that might fail a home inspection, such as a faulty chimney), but make sure light switches work, faucets don't leak and broken windows are replaced. You may have lived with it comfortably for years, but a buyer might wonder what other maintenance has been neglected.
6 Maximize curb appeal. Drive around the neighbourhood, looking at which houses look most appealing and why. Chances are it's because the grass is trimmed, the urns are planted, the bushes are pruned, the trim is painted, and the home looks well cared for. Your home's exterior should look equally polished.
7 Pet peeves. It may seem cold, but not everyone finds half-chewed toys in the living room, messy pet bowls, and the distinctive aroma of a well-used litterbox to be charming, nor do they share your love for four-legged (or finned) friends. Keep aquariums and small-animal cages spotless (there are companies that will clean them for you if you haven't got time), and/or consider boarding Fido, Fluffy or Squeaky with a friend, at least while you're showing the house.
8 Clean as a whistle. Nothing—not even fresh paint—will give you a higher return on your investment than a good top-to-bottom cleaning, whether by professionals or by you. This means more than dusting and vacuuming: wash windows inside and out, power-wash the outside of your home, wash cupboard fronts and floors, have furniture and carpets cleaned.
9 Up the décor quotient. Even if your home is decorated beautifully, a few extra touches can make the difference that leads to a sale. Put silk (or fresh) flowers in pretty vases throughout the house. Replace heavy draperies with light, linen ones. Throw pillows can light up a dreary sofa. And fresh paint makes even the saddest room look more cheerful.
10 Romance the big day. On the day of the open house, bring in fresh flowers, light scented candles, and put a bowl of fresh fruit on the kitchen counter. Turn on all the lights (especially in darker rooms or on darker days), and make sure all doors in the home, even the bathroom door, are open. And of course, tidy up all evidence of your family's recent occupation: shampoo bottles out of sight, beds made, laundry put away, counters clean, dishwasher emptied.