Interiors
Family-friendly decorating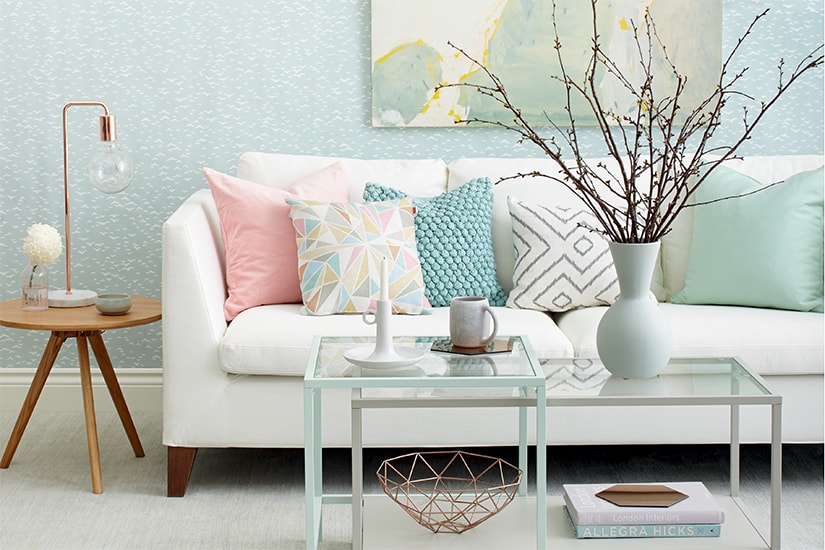 Interiors
Family-friendly decorating
Combining fashion with function to create a family-friendly space can be a challenge. Chris Hyndman, interior decorator and co-host of HGTV's Designer Guys, offers up these easy and practical tips for decorating your home to suit your family's needs.

Tot tips
Don't despair because of the kids. Here are some ideas for making your home child-friendly and stylish, too.

• Floating shelving and shelving units add dimension to a room and keep your valuables out of reach.

• Machine-washable slipcovers can be made from a variety of fabrics, such as flat or brushed cottons, poly-blends and even brushed velvet.

• Lidded baskets are attractive, transportable and hide a multitude of sins.

• Wall-mounted lighting eliminates the danger of electrical cords. Selection is limited, so play with lampshades to create different decorative effects.

• Roll up the Persian carpet –- at least for now. Sisal, a more utilitarian choice, wonderfully disguises dirt and is inexpensively replaced.
Dos and don'ts
Here are six helpful hints for making your home a place the whole family can enjoy.

Do allow yourself the indulgence of fresh-cut flowers; don't place them on low coffee or side tables since many plants are toxic.

Do use wipeable latex paints for walls; don't use oil-based ones, which are harder to clean (oil is more suitable for trim).

Don't trip up your toddler with exposed electrical cords; do incorporate wall-mounted lighting and sconces. Or replace existing quarter-round with hollowed-out half-round to conceal cords.

Don't lock up your favourite photos and lithographs, unless you want your child's cultural education to be shaped solely by Playskool; do rehang valuable artwork out of reach of tiny hands.

Don't make your home childproof; do make it child-friendly. This is an opportunity for you to learn tolerance and for your child to learn respect.

Do help your child understand the distinction between adult and kid rooms. Create an adult-proofed area for your child that is his or hers alone; don't expect your child to understand this distinction immediately.
---
Image courtesy of Pottery Barn.