Interiors
Interior: Dressed all in white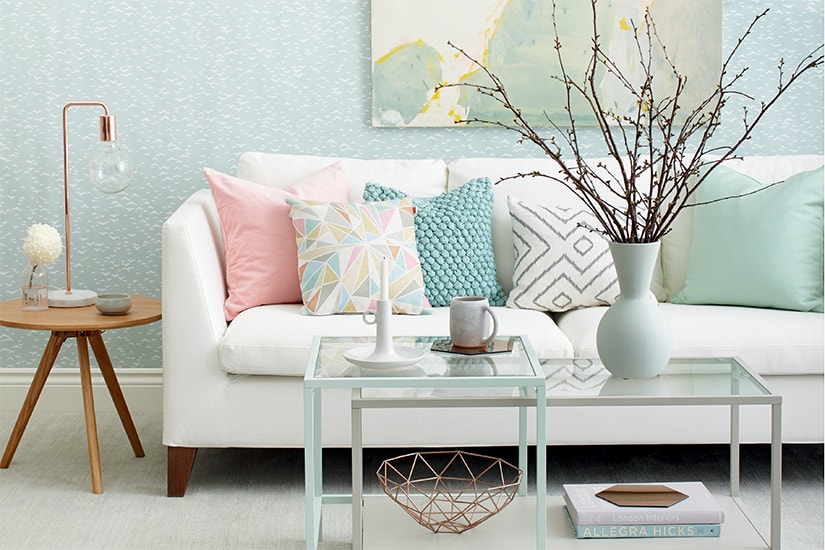 Interiors
Interior: Dressed all in white
Three years ago, Style at Home design editor Ann Marie Favot bought this semi-detached Toronto Victorian, their first home together. In her previous window-filled apartment, Ann Marie had painted much of the furniture white, a simple, inexpensive trick that updates and marries unmatched pieces.

Though the decor is white, it leans neither to starkly crisp or shabby chic, instead feeling like an entirely new take on the all-white house. "It works because there are numerous whites," says Ann Marie, "whereas if there were just one or two it wouldn't."

Living room Even experts who see every sofa imaginable will cool their heels until they find the perfect model. "I waited until I knew exactly what I wanted and had the money to have it all custom-made," says homeowner and Style at Home design editor Ann Marie Favot. "Never buy something just to fill a space."
Modern mantel Where a fireplace would traditionally be, Ann Marie created an art display anchored by two shelves painted the same colour as the walls.
Mud room Barbara Barry damask-print wallpaper adds softness to the little vestibule at the back of the house. Ann Marie had originally sourced a luxe limestone tile for the flooring. "It was too expensive, so I matched the limestone with a porcelain tile -- it looks exactly the same and is so much cheaper," she says.
Kitchen A backsplash of Carrara marble tile is a less expensive take on a slab -- and priced right for a starter home. The backsplash tile, Silestone countertops, sink and faucet were installed by The Home Depot.


Dining area A midcentury modern Bubble lamp serves double duty as a hanging sculpture. "We really invested in lighting," Ann Marie says. "We changed one fixture at a time, and it took three years to update them all."


Bedroom Tiered trim on the cream shams and duvet cover, underpinned by white sheets and a bedskirt, give the bed a billowy, romantic vibe.


DIY vanity Inexpensive chests of different heights make a comely dresser when topped with a vintage mirror. "It's important to put your own stamp on mass-market furniture," Ann Marie says.