Outdoor Living
Create curb appeal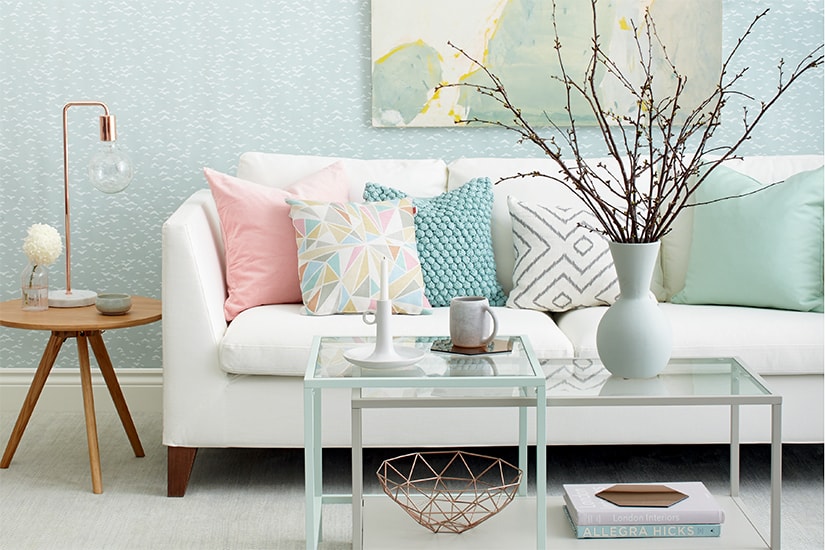 Outdoor Living
Create curb appeal
A house with curb appeal stands out from the rest. We notice it because it provides us with simple aesthetic pleasure every time we pass by. Most homes have their own unique blend of charms. Even two identical homes can achieve very different looks with a combination of pleasing exterior elements. Here are some welcoming ideas that you can use to enhance your home and create curb appeal.

Colour
Colour is a powerful tool when used correctly. A facade with a beautiful colour combination is extremely pleasing.

• When choosing exterior paint, look to your landscape for inspiration. Also keep in mind that the colour of your trim should complement the colour of your roof.

• Bright sun will often make strong colours appear bolder and vibrant ones seem brighter. For a toned-down look, try historical paint colours with grey undertones.

• Save brights for outdoor accessories or small areas. A colourful market umbrella, porch chair, painted bird feeder or striped retractable awning are attractive ways to spruce up the front of your house.

Entrance
Treat yourself and your guests to a welcoming entrance area. Even a small area can offer a charming greeting.

• Paint your front door with a strong colour so that it stands out from the rest of the house. Embellish the door further with a knocker, polished-metal kickplate and an inviting, homey touch like a wreath, bunch of pussy willows or basket of flowers.

• A new railing will add panache to an old porch, as will attractive wicker or teak furniture and accessories like flower-filled planters.

• Make a small entryway more inviting with a pair of urns, planter boxes or ivy-covered trellis panels flanking the entrance, or display a hurricane lamp on a table next to the door.
Facade
When making any structural changes, always remain true to the architectural integrity of your home. Don't try to make a country cottage look stately or a tall, handsome Georgian look cute.

• Use unique architectural details to enhance your home. A round stained-glass window, weather vane on a turret, portico painted in a rich colour or window boxes all offer lovely ways to bring interest to a home's exterior.

• When painting shutters, select a rich complementary shade that doesn't overpower the rest of your house's colour scheme.

Lighting
Even simple outdoor lighting will bring your home to life at night.

To create drama, install lighting along a walkway, between shrubbery or in trees.

• Mount a pair of beautiful coach lanterns on either side of French doors to give your home an elegant and stately appearance.

• Design indoor lighting to convey warmth and interest when viewed from outside. For instance, a light in a small round attic window lends character to a home's exterior.

Landscaping
Architectural landscaping is a very effective way to add colour, beauty, vitality and personality.

• Define a walkway by embedding stepping stones into the grass or gravel.

• A brick path surrounded by an overgrown all-white garden looks simple and elegant.

• A rose- or clematis-covered arbour or pergola makes a lasting impression.

• Fences are another option for creating individual style. Try a white picket fence for a cottage look, wrought iron for stately elegance and tall wood slats for privacy.