Buying Guides
Buying guide: Rugs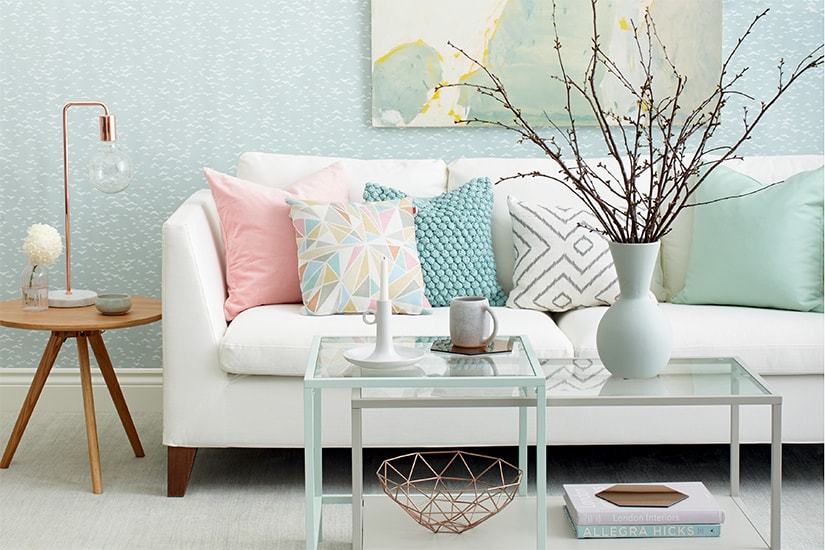 Buying Guides
Buying guide: Rugs
Square or oval? Patterned or plain? Brightly hued, subdued or somewhere in between? The myriad choices in pattern, style, colour, fabric and size, not to mention price, can make buying an area rug about as anxiety provoking as programming the VCR - without the manual. Thankfully, there are a few guidelines that will take some of the confusing guesswork out of choosing a rug, and put some fun into shopping for one.

Getting started
City slick, traditional or countrified? Decide on the mood you want to create in the room where you're putting the rug, says Andrew Bottecchia, artistic director of HGTV's Designer Guys. That will narrow down the options while still allowing you to play with pattern and colour.
Will the rug be purely decorative or will you be lounging or even dancing on it? Your answer will determine whether you should get a flat weave or knotted pile.

Decide on the size of rug required. A large one can create a cosy, intimate feel in a room. As a rule of thumb, leave at least one foot around the perimeter of the room to create contrast between the floor and the rug. You can also use rugs to carve a large space into distinct areas, making it more dynamic. However, says Abe Jahromi, carpet buyer for Elte in Toronto, "The size of the room is less important than the grouping of the room's furnishings." First, decide on the configuration of your furniture and then on the number and size of rugs required.

Settle on a budget. Dealers at most specialty rug stores can show you a range of rugs at various price points. Picking a wool/polyester blend over silk or even wool will mitigate costs without sabotaging style. Or consider a machine-made rug while you save up for that hand-woven masterpiece.

Tip: Expensive rugs are made to last a lifetime. Before handing over your credit card, take a rug home on approval to ensure you love your choice.
Style solutions
To decide on a style, start by examining your existing furnishings. Feel free to mix it up a bit -modern pieces with a traditional Turkish rug, or '30s furniture on a contemporary geometric. But do choose a rug that incorporates one of the neutral colours on the walls or in the upholstery so that it blends with the room's colour scheme.

And whether you love geometric, oriental or floral patterns, "the trick is to create contrast," says Andrew Bottecchia. "If your sofa has a small floral, go for a larger patterned rug." Or if draperies and furnishings boast a large pattern, choose a smaller, more intricate motif. Pros mix up to five patterns, but novices should stick with about two per room.
If you haven't decided on furnishings, let the rug lead the way. "A rug is a great place to begin a decorative scheme," says STYLE AT HOME decorating editor Kimberley Seldon. "A really beautiful one makes everything that sits on it look great."

Top trends

1 Loads of shine. Silk and silky fibres add lustre.

2 A move to modern. Look for contemporary geometric designs, which can be paired with rugs that have traditional motifs.

3 Stuck on sisal. Sisal will stay strong, says Abe Jahromi, rug buyer for Elte. But look for new textures, patterns and coloured borders.

5 Thin is in. "Kilims and other flat weaves will be very popular," says Abe. "Pile rugs are still a good option, but choose a low pile."