Buying Guides
Buying guide: Sofas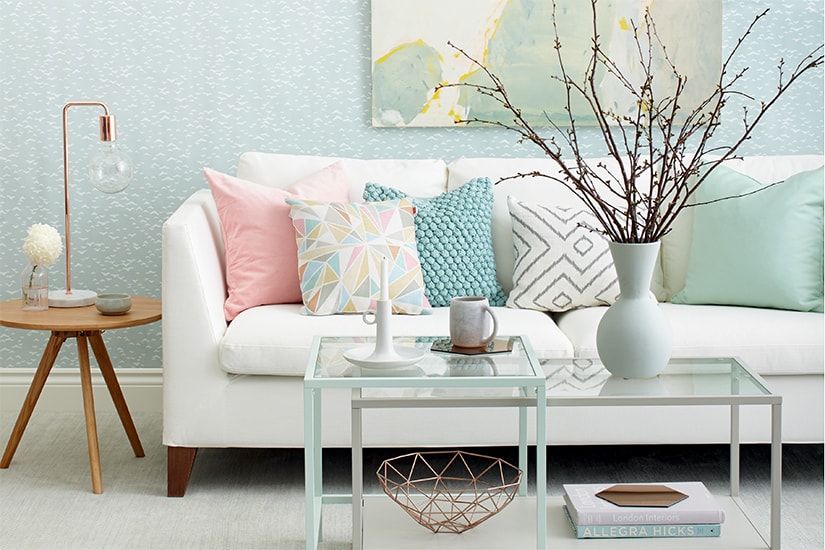 Buying Guides
Buying guide: Sofas
Some people have the luxury of replacing their sofas as often as they paint. But if you're not one of those people, this is an investment that requires not just some savings, but some planning as well. What size sofa are you looking for? Do you need a large sectional to accommodate kids, dogs and movie night in the den? Are you looking for something more demure, a two-seater to fit a cozy corner of the living room? And then there's the fabric -- from delicate (and high-maintenance) silks to rugged polyester blends, what's going to serve you best and for the longest period of time?

To help you get a handle on it all, we spoke to Amy Archer, a consumer behaviourist with Rowe Furniture who also spent 10 years as a furniture designer. She knows her stuff and she's prepared to share.
The inner truth
A lot of what separates the good from the best in a sofa is happening inside. It's the things you can't see that really affect how well your furniture takes a beating (jumping, bouncing, being moved around). The starting point here is the suspension system.

These systems are modelled after the ones found in car seats, and the Cadillac of sofa spring systems used to be the "eight-way," something Amy describes as "a slinky with attitude": eight metal coils attached to each other and then to the frame with two metal ties. "Everyone used to say, if you want a great couch, you need an eight-way suspension system," says Amy. Not anymore.

Some great sofas still use this system, but when Mercedes introduced an "S system" for their car seats, this model made its way to the furniture showroom as well. (Think S-shaped coils running through the inside of the sofa and attached to the frame.)

The latest incarnation comes courtesy of Ferrari, which introduced a webbing system in its seats. "Henridone and other high-end sofas come with this new system," says Amy. "It's like super memory elastic, and the great thing is it never hurts the cushions, because whatever the spring system is made of, it pushes against the cushions." Any of these systems will give you longevity and durability.
Structure is key
The next thing you need to ask your salesperson about is the frame. Look for kiln-dried hardwoods (kiln drying can prevent warping and cracking). Some sofas are made with new pine and plywood, and they won't last as long as hardwood. In most cases, says Amy, the back legs should be part of the frame, as they are integral to its strength. (Only the front legs should come off.) When you're in the store, some experts suggest wiggling the arm of the sofa you're considering -- the more it moves, the weaker the frame.

The joinery is all the bits and pieces inside the frame that hold it together. The words you're looking for here are "double dowel" and "corner blocked." Double dowels ensure the frame is perfectly square; corner blocks, triangular pieces of wood affixed to each right angle, prevent the piece from twisting out of shape.
How to ensure quality
Since all of this architecture is hidden, how do you check it? If your salesperson doesn't know all the particulars, ask to see the manufacturer's catalogue. These specifications should all be there. "But what really matters is the warranty," says Amy. Make sure it's a lifetime warranty on the spring system. "There's no way you know how well they did what they did inside, but you do know by how well they stand by it. That means for as long as you own the furniture. We've taken back pieces that are 30 years old that have sprung a spring."

Choosing the best cushions
What goes over all these intricate innards -- the cushions and upholstery -- is also important. Most options are 1.8-density foam core, or foam with a down wrap. The 1.8 figure isn't the key. "I could sit you on 30 cushions that were all 1.8 density and they'd feel completely different," says Amy. So you'll do a lot of sitting and standing to find what suits you best. But no matter what, Amy says, "it must be high-resiliency foam."

Remember seeing yellow fluff come out of your grandma's sofa cushions? That was not high-resiliency stuff. High-resiliency foam returns to its normal shape when subjected to pressure and doesn't disintegrate over time. "It can be the difference between a $700 and a $1,500 couch," says Amy. You can't tell the difference by sitting on the sofa, but after a year or so, you'll start to sink in the sofa if the cushions are breaking down.

Choosing the fabric is possibly the most exciting part of buying a sofa. "One cloth changed how everyone saw upholstery for the past three years," says Amy. She's talking about microfibre, of course. "Technically, it's freakishly tiny fibre, 100 times smaller than a hair, and it's almost always polyester." It's woven and the top is sanded, giving it that suede look with no visible weave. "This makes it impenetrable and the fineness gives it a much sexier hand," says Amy. Today there are "performance fabrics" that compete with microfibres, but don't look like suede. "We have apparel-looking lines that resist stains, and beautiful almost-velvets that you could spill ragout on," says Amy.

If you get the best quality, your sofa should feel cozy for seven to 10 years. "The couch will last a lot longer than your love for it," says Amy. As well it should.