Tech & Gadgets
Shopping round-up: 8 iPad cases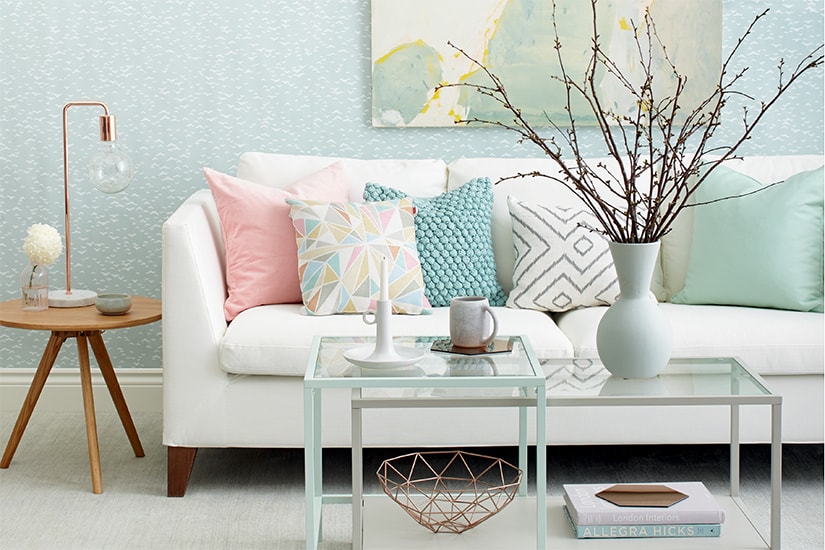 Tech & Gadgets
Shopping round-up: 8 iPad cases
It seems that when it comes to gadgets these days, getting the gadget is only the beginning of the fun. Once you've got your new toy in your hot little hands, you'll undoubtedly want to protect it from any potential mishaps. Covers and cases for the iPad are not only practical, offering protection for your precious tablet, but also give you the opportunity to personalize it with a case that reflects your personality. We've rounded up 8 handsome iPad cases that score high on both counts!
Apple SmartCover
The Apple SmartCover is called 'smart' for a reason. The slick cover fits effortlessly on the iPad2 and gives your tablet a slick and super stylish look. A magnetic hinge easily grips the side of your iPad and automatically puts it to sleep when closed to save power. The cover also rolls back to create a stand, perfect for viewing TV shows and movies, playing games and reading. The SmartCover only covers the front, leaving the back of your iPad exposed, but as long as you treat it with a touch of TLC, you'll appreciate having the back bare to enjoy the feel of your iPad in your hands. Available in a range of fun candy colours (polyurethane, $45) and more subdued shades (leather, $79), these cases are fun and practical and don't hide the sleek lines of your iPad.
Available at:
apple.ca
Price:
$45

Speck PixelSkin HD Wrap Case for iPad2
This cover comes in one rubbery piece, and is rather like putting on a wetsuit. Once you yank it around the iPad, you'll love its sturdiness, grip and water-resistance (perfect if you're the type to absentmindedly rest a drink on it). The top folds back, much like Apple's SmartCover, to provide a stand. Unlike the SmartCover, however, it doesn't turn the iPad on and off when you open or close it. It's ideal for travel, kids and messy types. The only downside to the convenience of this cover is that it's on the heavy side.
– Helen Racanelli
Available at:
speckproducts.com
Price:
$49.95

Candy Convertible Case for the Apple iPad2
I love the White Candy Convertible iPad2 case. It's made of soft and animal-friendly faux nubuck, but it offers hard-core protection for my precious tablet. It's cleverly designed to be a perfect fit for the iPad2. A bulky case would be a real contradiction to the iPad's thin and light design, but this slim case seems to offer just enough cushioning. The best feature is the flip cover, which tucks into the back of the case to give you two viewing angles perfect for typing or watching videos. A white case isn't always the most practical choice for an accident-prone techie like me, but this case wipes down easily and is relatively stain-resistant.
– Jennifer Villamere
Available at:
hardcandycases.com
Price:
$49.95

Folio Case
There are so many cover options for the iPad2 but we love this slim and simple design from Sena Cases. It's perfect for a business user or for the person who just likes a no-fuss, no-muss design that offers superior protection. The leather cover offers a book-style design, giving it a 'modern meets traditional' feeling and feels great to the touch. There's a handy stand stitched into the back that offers three varying heights for your viewing and using pleasure. The soft velvet lining is a lovely feature – when your iPad2 is ensconced in this case, you know it's safe from scratches. Available in black, red, tan and brown leather.
Available at:
senacases.com
Price:
$99.99

Sukie Cityscape iPad Case
Add some personality to your iPad with this stylish cityscape-inspired case. The printed fabric is seriously adorable and the case itself features an inside pocket, business card holder and a snap closure for added safety. It's got heavy-duty padded protection, which is ideal if you've got butter fingers or a child who uses it, too. The fabric is protected so stains shouldn't be a problem. Flip the lid and it provides a stand for your iPad to make using it easier.
Available at:
amazon.ca
Price:
$40

Moleskine Folio Digital Tablet Cover with Volant Notebook
The iPad cover from Moleskin is thoughtfully designed for the user who loves technology but hasn't abandoned traditional forms of communication either. With a snug pocket for your iPad, the interior of the case also features a notebook slot – so you can choose how you want to work, take notes and communicate. It's got a lovely, soft, light-coloured suede lining on the inside to protect the screen from scratches and the slim case has a soft, touchable exterior that's simple, professional and classic. This case will never fall out of vogue.
Available at:
amazon.ca
Price:
$109.95

iTablet Case
You don't have to be an adolescent to appreciate the aesthetic appeal of these cases from Pottery Barn Teen (now shipping to Canada!) The case is padded for protection and features cutouts for the earphones and charger and to provide easy access to other buttons. The case cover also converts into a stand for convenience. Made from synthetic materials (but beautifully mimicking leather), the case is available in black, brown and a delightfully fun turquoise. Pssst … Go on, get the turquoise!
Available at:
pbteen.com
Price:
$49.48
iLuv Smart Back Cover
If you purchase the sleek SmartCover for the iPad2 (which is really more of a lid than a cover), it looks and feels a little naked without a back cover. Enter iLuv's Smart Back Cover. It comes in a selection of colours that match Apple's cover colours exactly. You can mix-and-match too (this tester tried a red one even though her Apple SmartCover is gray). It's rigid yet velvety to the touch, easy to put on and lightweight. There are cutouts for all your buttons and your camera, and you'll barely notice it's on. "Luv" it!
– Helen Racanelli
Available at:
i-luv.com
Price:
$39.99