Hotel Style
Hotel style: Opus Hotel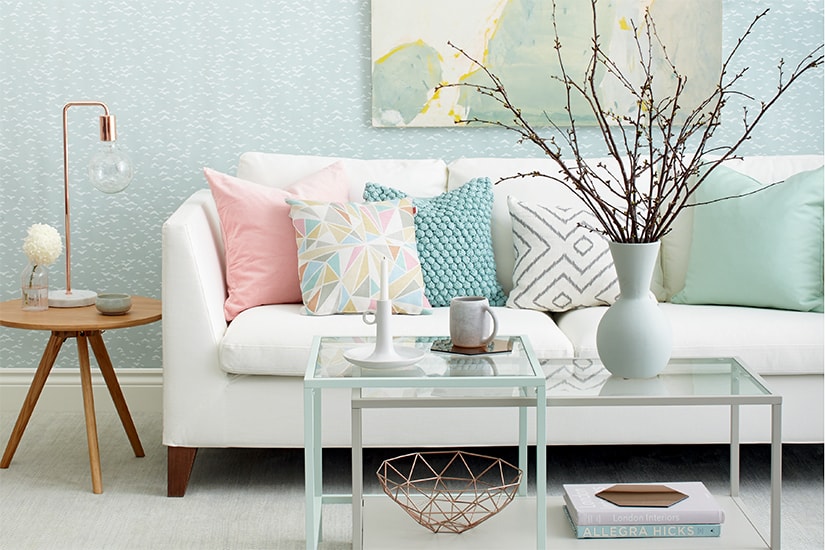 Hotel Style
Hotel style: Opus Hotel
Stylish, luxurious and divinely comfortable, Opus Hotel in Vancouver, B.C., takes a fresh approach to hotel living spaces. When it opened in fall 2002, the brick Yaletown establishment was considered Vancouver's first trendy hotel and it remains a world-class leader in stylish comfort -- it was voted one of the best 500 hotels in the world by Travel and Leisure Magazine in 2006. Opus Hotel has 96 rooms presented in five different decor and colour schemes. Red rooms are modern and minimalist, blue rooms more sophisticated; green rooms are for the artistic type, while yellow are more conservative; taupe is for glamour (think chrome and leopard prints).

Opus Hotel's general manager, Daniel Craig, says they attract a diverse mix of guests -- from trendy vacationers to corporate travellers and upscale weekenders. "We also do quite well with the entertainment production business," he says. Rumoured celebrity visitors include Lenny Kravitz, Sting, Annie Lennox and Ben Affleck.

The look
Featured here is Opus Hotel's red room scheme -- their take on modern and minimalist room design. Interior designer Karl Lohnes observes that "a room with clean lines and contemporary decor can create a peaceful environment due to the lack of pattern, colours and accessories."

The inspiration
Daniel Craig says they went after a contemporary boutique style that still felt residential. "You don't feel like you're in a hotel; rather, you're staying at your cool friend's apartment," he explains. While some hotels can be stylish but uncomfortable, Opus Hotel aspires to merge creature comforts with modern style.


DIY solutions
Karl Lohnes offers these hints to copy the look of Opus Hotel's chic red room design:


1 Walls
This room's decor has impact by using one colour (the red paint) to create an exciting interior that still instills calm due to its simplicity. The walls in this well-designed room could be painted almost any other colour and the furnishings, carpeting and artwork would still work!

Paint suggestions:
• Benjamin Moore's Vermillion 2002-10
• Benjamin Moore's Ruby Red 2001-10


2 Furnishings
The dark wood-stained furnishings create drama in the room by using the dark tones and add sharp contrast to the wall colour. When choosing furnishings with darker tones, try to be consistent; mixing up various wood tones gives a room an eclectic look rather than a modern feel.

Dark wood furnishing suggestions:
• Sears Whole Home 'Cacao' Tables

Photo courtesy of sears.ca


3 Upholstered furniture
A large creamy sofa with modern lines looks great in almost any interior. It helps to keep the room bright and is neutral enough to change up by adding coloured pillows and throws. Consider choosing all squared-off or all curvy-lined styles of furnishings.

Square-shaped upholstered furnishing:
• UpCountry's Tacoma Sofa and Gramercy Chair

Photo courtesy of upcountry.com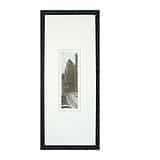 4 Artwork
Black and white artwork is always a classic in modern interiors. Even old black and white photos of family members can look hip when enlarged and framed with white matting and black frames.

Art:
• Home Depot's Artistic Innovations 'Urban Scenery II,' $24.99 each

Photo courtesy of homedepot.ca



5 Accessories
Simply shaped accessories like lamps, vases and decorative items should be colourless in order to have longevity in a room. The trendier the colour, the more often you will be re-accessorizing.

Lamps:
• Restoration Hardware's Maxwell Accent and Table Lamps -- bronze.

Photo courtesy of restorationhardware.com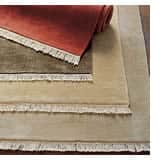 6 Carpets
Contemporary means plain and simple! Patterned rugs often make a room feel too busy. Plain rugs keep a room calm and collected. Choose the same colour as you might choose for a neutral sofa in the room and buy the best quality you can afford. 100 per cent cotton, wool or silk is best.

Area rugs:
• Pottery Barn's 100 per cent wool Solid Hand-Knotted Rug in Clay

Photo: Pottery Barn's 100% Solid Hand-Knotted Rugs
Photo courtesy of potterybarn.com


For more hotel information, go to opushotel.com