Accessories & Furnishings
10 home office essentials
10 home office essentials
Accessories & Furnishings
10 home office essentials
Whether you work at home full time or not, it's important to set your home office up just right. First and foremost, it should be functional. You want to be able to reach knowingly for whatever you need, whenever you need it. Secondly, a home office should be comfortable – especially if you're spending long hours there. And thirdly, it should inspire you. Here are 10 essential elements to help you create a
home office
space that makes you feel good and stay organized.
A sensible desk
Choosing the right work surface means knowing how you work in your
home office
. Do you need everything laid out to see the big picture? Or have you gone completely digital and need just enough space for a laptop and coffee mug? If it's the latter and you don't need a lot of
office furnishings
, this minimalist desk could be just the thing.
All Modern
,
$199
.
Wall organizers
The home office is often one of the
small spaces
in your house. If that's the case, you want to keep it as clutter-free as possible. Wall-mounted message boards, pin boards and shelving can help
organize your home office
.
Pottery Barn
$129.41 – $260.13
.
Comfortable seating
Wouldn't it be great if you could work while hiking in a field or jogging on the beach instead of sitting in your
home office
? Sadly, most of us are stuck in our
essential chairs
, which is why it pays to get a good one. Look for something that's sturdy and comfy, like this stylish swivel chair.
West Elm
,
$417.19
.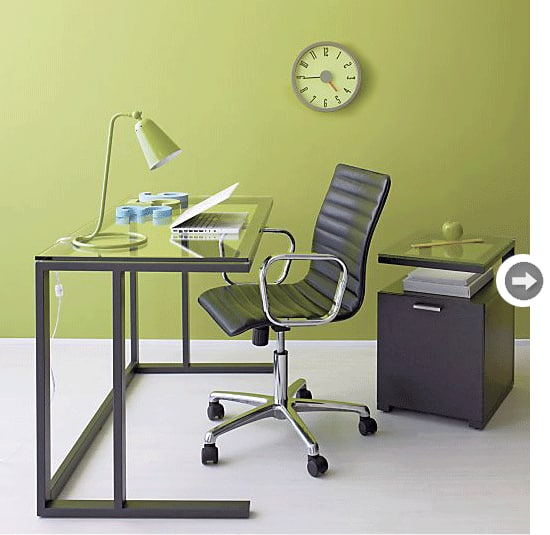 Quality cabinets
We've come a long way from the industrial metal filing cabinets of yore. Today's options blend as well into your
home office design
as any sofa or coffee table. The elevated glass shelf on this one provides added charm and surface area.
Crate and Barrel
,
$375.16
.
Proper lighting
There are a lot of good-looking lamps out there to
illuminate your home
but they're not all built for the job of lighting a
home office
. Avoid stylish lamps that provide only ambience. Instead, go for equally chic task lighting that's flexible enough to shed light just where you need it.
Pottery Barn
,
$168.63
.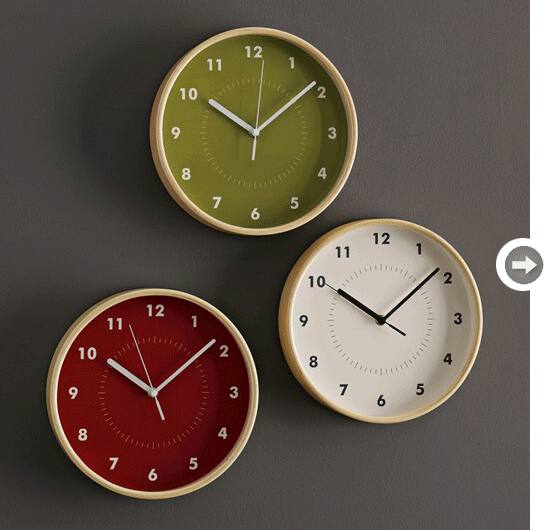 Count on a clock
Whether you're working nine to five or clocking a lot more hours than that, it helps to have a reliable timepiece within eyesight in your
home office
. It keeps you on deadline and reminds you when it's time to punch out.
West Elm
,
$40.52
.
Smart storage solutions
It can be a challenge to manage anything other than paperwork and keep
organizing the home office
. These canvas baskets may be just the answer. Perfect for storing samples and other supplies, the handles make them easy to transport as well.
See Jane Work
,
$60
.
Paperweights
Although many people strive for a paperless
home office
, somehow there's still plenty of it around. Keep your piles - big or small - from spilling over with these
shabby chic
alphabet paperweights.
West Elm
,
$4.15
.
Home office accessories
Despite the fact that most of our work is done on computers these days, we still need a pen or pencil every now and again. This pretty cup is just the thing for keeping them handy.
Susy Jack
,
$9.50
.
A perpetual calendar
In our busy lives it can be hard to remember what day of the week it is! This modular calendar solves that problem. Not only is it easy to spot but you'll never have to buy another one again! Plus it will be one of your stylish
home office accessories
! Now that's smart!
CB2
,
$22.95
.