Accessories & Furnishings
decorating my christmas tree
Accessories & Furnishings
decorating my christmas tree
We're talking Christmas trees here at the Style at Home offices. I put mine up a few weeks ago and thought I'd share some photos.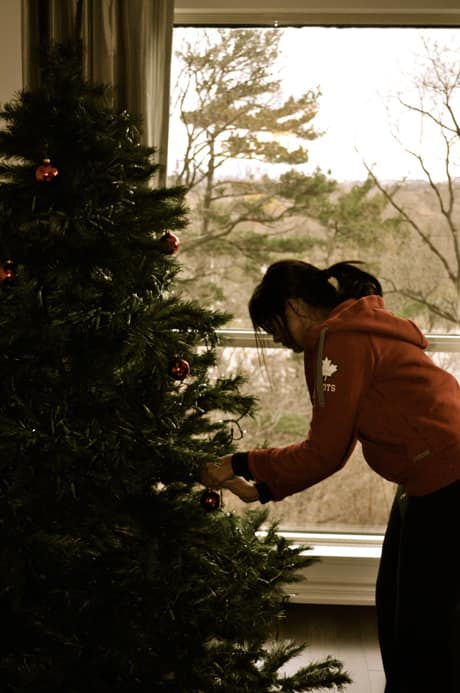 Growing up, my parents always put up a real
Christmas tree
. There's nothing like the smell of fresh pine in the house during the holidays. But now I put up an artificial tree. I wasn't keen on the idea at first but I found a beautiful 7-foot tree at Loblaws (part of their PC Home collection) and I must admit, I love it!
My tree is decorated very simply. My colour palette is red, silver and white. White lights, a silver bead garland and sparkly icicles add the perfect finishing touch.
Ta-da! The end result. It's simple but I love it.
What's your Christmas tree colour palette?