Accessories & Furnishings
garant decorative planters
Accessories & Furnishings
garant decorative planters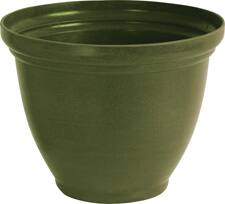 Maybe not warm enough yet in your part of the country to plant seeds outdoors? Start them in Garant's Enviro Eden Collection planters.
The planters contain 80% durable and renewable materials, including bamboo and rice. Planted, they last for at least three years; discarded and placed in the ground, they biodegrade and turn into compost.
They come in four attractive colours that would look great indoors and fantastic in any garden -- Cilantro, Goldenrod, Persimmon and Mocha -- and two sizes, 6" and 9" in diameter.
Available at gardening centres and hardware stores across Canada.
Price: from $4 each
---
Follow me on Twitter!
Do you have a pretty product you'd like to recommend for this blog? Email me at naturalchic@styleathome.com!