Accessories & Furnishings
style close-up: greek key pattern
Accessories & Furnishings
style close-up: greek key pattern
How well do you know
Style at Home
? Can you see a
beautiful bedroom
and recall the issue it was featured in? Grab tile inspiration from that
kitchen renovation
you saw on the latest cover? In Style Close-Up, you'll get a zoomed in peek – yes, just a peek – at something related to
Style at Home
. Using the clues given, see if you can guess what the close-up is. Here's our close-up for today -- can you guess what home this pattern is from? Keep reading to get your clues!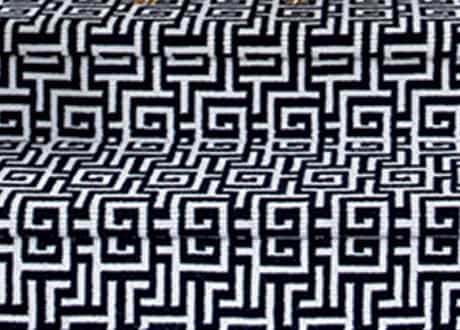 Clues: 1
It's from our February 2013 issue.
2
The home was designed by Sloan Mauran.
3
The one word used to describe this home is "elegant".
4
This is a textile from Elte.
5
This textile was used in a high traffic area of the home.
Be sure to check back Friday for the big reveal and see if you were right!