Accessories & Furnishings
window shopping - umbrella stands
Accessories & Furnishings
window shopping - umbrella stands
In the April issue of
Style at Home
(hitting newsstands in a week or two, although subscribers will be getting their copies in the next few days), I've pulled together a few of my favourite
umbrella stands
. These springtime staples for the front hall present the opportunity to inject a bit of style into a high-traffic area that we so often neglect, and with so many options on the market this season, I just had to share my scouts with you here.
Butterfly 18" porcelain, $60 each, Abbott for retailers
Jon Karlsson's Portis 26.75" powder-coated steel, $18, IKEA
26.25" beige leather, approx. $500, Global Views for retailers
Ross 24.5" chrome plated, $75, Torre & Tagus, 800-423-4417 for retailers
Shanghai umbrella, $30, Abbott for retailers
(Photography by Edward Pond)
Two's Company ceramic, $198, Premiere Gift/Scantrade International, 800-387-1282 for retailers
16" metal vase #1980, $59, Structube
Matt Carr's Monsoon 25" polished aluminum, $165, Umbra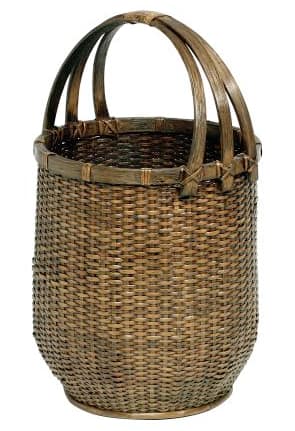 Tall Floor Basket 24" rattan, $99 US, Ethan Allen
Blomus Slice 45cm stainless steel, $139, Modern Karibou
Winsome Wood Portland 26.75" solid wood, $40, Bed Bath & Beyond
Aaron R. Thomas's 24" Kanye Acrylic Antiquities Bin, $389 US, Art Inc.
Follow Style Sleuth on Twitter!
Subscribe to Style Sleuth!