Budget Decorating
Easy updates under $20
Budget Decorating
Easy updates under $20
Boosting your home's beauty doesn't have to break the bank -- these ideas are cheap and cheerful.


It's only natural at the beginning of the year to feel like renewing and revamping most things in your life. But after the expense of the holidays it's equally natural to want to make those changes on the cheap. It's not hard to do, especially when it comes to redecorating. Don't hire an army of tradesmen – just go bargain shopping! Small purchases can be just as effective at changing a room's look and feel as an ambitious reno.

With a discerning eye and a little imagination, cheap, cheerful change is possible. Cater to your senses. Add new colours, find interesting display vessels, mix textures, or inject exotic aromas. Give expression to your inner creativity. At this time of year, all things are possible. Making changes where you live may lead to changes in how you live! To offer inspiration – check out these home accents and accessories – all under $20.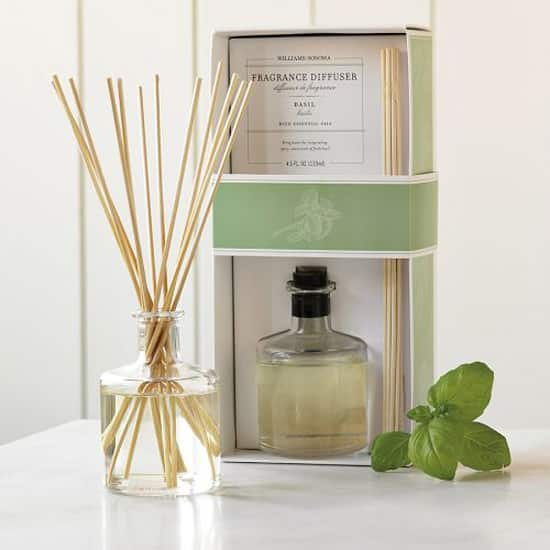 1 Essential oils diffuser
The scent of a room can change the way you feel when you're in it. Diffusers come in a variety of scents. Place them on a fireplace mantle or even in a powder room. Basil is particularly nice in living/dining areas. $10 US, Williams-Sonoma.
2 Shell spheres
Surrounded by votive candles in a tray of sand or stacked in a glass vase with the contrasting green of bamboo stalks, these tiny genuine sea-shell studded spheres bring the warm and soothing touch of nature into any space. $7 for a set of 3, Pottery Barn.
3 Mini hurricanes
The rich jewel tones of these hurricane candle holders will transform any room, bringing ambience to a warm, dark room, or a burst of colour against more neutral tones. Place them individually around the room or clustered together as a centerpiece on your dining room table. $7 each, Crate and Barrel.
4 Black river stones
Black river stones add contrast to most any plant and make it pop against its surroundings. Use them as a base for floating candles, too. $3, Cb2.com.

5 Weave vessels
These weave vessels not only provide rich texture, they encourage a constant state of renewal. Use them to display fruit, dried flowers, or other objects. Update the room every season by changing the display items and see what a difference it makes! $10, West Elm.
6 Wall-mounted teardrop vase
Adorn your walls with these simple vases. A modern twist on the hanging plant, they give the illusion that flowers are floating in mid-air. Placing them above a console table keeps the surface free for other things. Or hang them on a small bare wall like painted flowers on a blank canvas. $6 each, cb2.com.
7 Vintage dragonfly artwork
Think you can't afford an original piece of artwork? Think again. This vintage dragonfly design is printed on faded dictionary pages. It looks good on its own or grouped together with other prints in mismatched frames. $10, Faux Kiss on etsy.com.
8 Fresh linen petite soap set
These little linen-scented pillow soaps are a lovely little pick-me-up in any bathroom or powder room. Engraved with the French words for good morning and good night, they're a great visual at the start or end of your day! $13 for a set of 6, Pottery Barn.
9 Framed silhouette
To create something new sometimes requires something old. Vintage photography turned into simple-but-interesting prints are a great way to change up any room. $5, West Elm.
10 Graphic pillow
From a single carefully placed pillow to a jumbled pile of printed ones, these accessories are the easiest way to refresh a room. Play with sizes, textures and colours. This pillow combines all three! $13 US, Crate and Barrel.