Red: Vibrant, eye-catching, invigorating. It's a colour that energizes, stands out in a neutral space and says: look at me! Perfect for spicing up your decor on Valentine's Day or simply to brighten any room in your home, any time of year, pops of red will make your space anything but dull! Check out 10 of our favourite red decor items:
Tired of plain, white illumination that's elegant but just a tad drab? These tasteful, French bakery-inspired red trimmed lamp shades will keep things classy and add the dash of colour you crave. $29-49 US, Pottery Barn.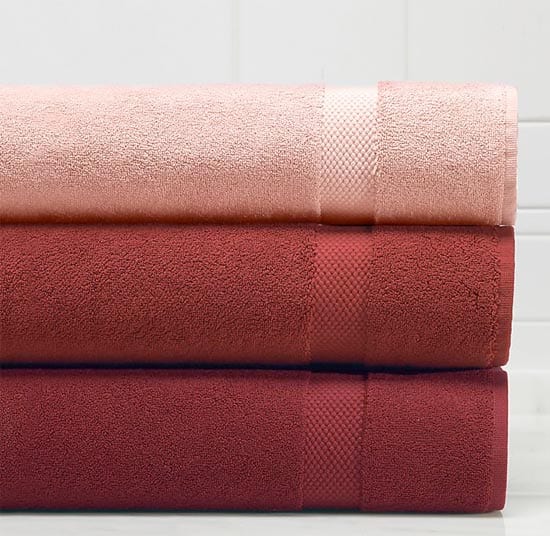 Add some romance to the bathroom with these luxurious, cotton towels that come in ruby-hued colours in a variety of shades, from an intense cranberry to a soft blush. $7-38 US, Restoration Hardware.
This quilted table runner features classic red gingham checks on one side and solid red on the other. The print makes this an easy and convenient table decoration that can be used at any time of the year. $64 US, Williams-Sonoma.
Keep clutter at bay and add extra seating all with this lovely red leather ottoman that acts as additional seating, storage and colour accent. Flip the lid to find a convenient hardwood traytop. $149 US, Crate & Barrel.
There is no romantic symbol more classic and straightforward than a heart. This sweet white and red cushion will make a cute addition to any seat or bed. $26 US, etsy.com.
Protect your tabletops from watermarks with these lovely hand-printed coasters. The red bird design is both timeless and unique. $12 US, supermarkethq.com.
Trimmed with real gold, these pretty, red-dotted dishes will help liven up any garden or tea party. You'll have as much fun looking at them as you will eating off of them. Starting at $40 US, rosannainc.com.
A gorgeous, hand-tufted red rug will add warmth and romance to a neutral space. Made with the highest quality New Zealand wool, this vibrant accessory will remain a timeless piece for your home's decor. Starting at $349 US, angelaadams.com.
This chic, space-saving seating solution can act as a couch, lounge or bed with a flip of one, two or three of its back panels. Functional and with sophistication to spare, this red sofa is a perfect fit in any small space. $899 US, roomandboard.com.
This ornate metal and glass candleholder emits a romantic red glow. Place this pretty red decor accent anywhere in your home to set an exotic and passionate mood. $29.99, Sears.