Colour
Trend: Bold '80s colour
Colour
Trend: Bold '80s colour
There are parts of the '80s that many of us wish to forget (teased hair, anyone?), but the decade gave us a lot of great design inspiration as well. Back for this season are the bright and bold colours of the '80s -- think vibrant pinks, yellows, greens and oranges. Not quite neon, these colours are still bright enough to make a huge impact in your home, so mix with whites and other neutrals to balance things out.
Photography by Michael Graydon


Bright yellow door
Give your home a bold entrance with a sunny yellow door. If it's not a match for your home's exterior, try doing a feature door inside.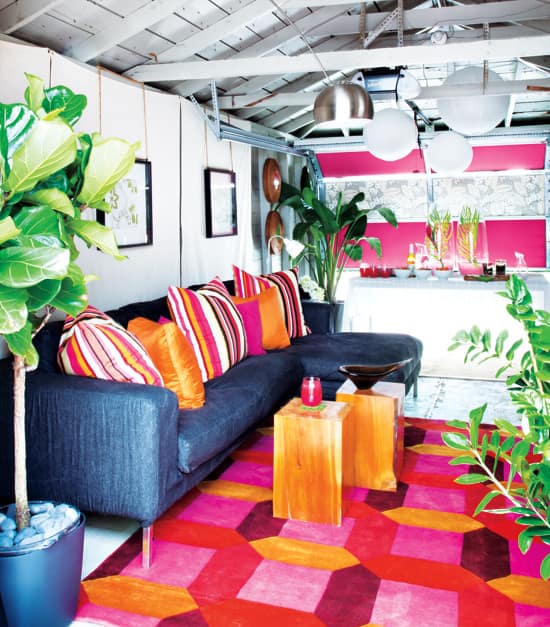 Photography by Donna Griffith
Vibrant garage hangout
This garage is given a cool makeover with some bright decor accents that transform it into a hangout spot. Juicy pinks and oranges pop against the white walls.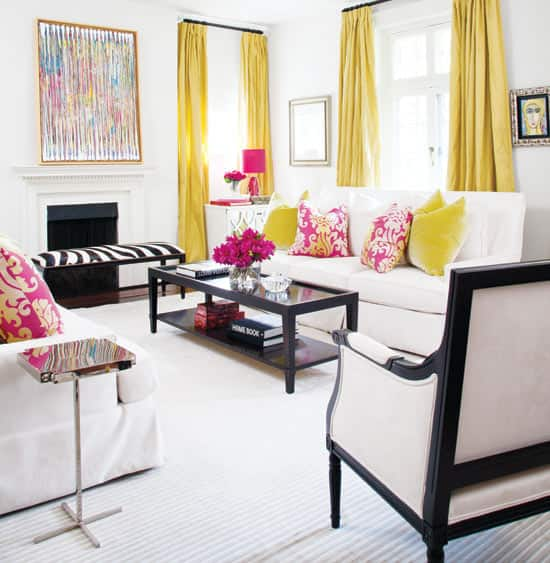 Photography by Donna Griffith


Pops of pink and yellow
Bold and bordering on neon, these two hues make a huge impact on this otherwise neutral room. Paired with a zebra-print
bench, the hot pink and yellow give this space a serious edge.
Cool orange kitchen
Orange can be a tough hue to work with, but pair it with white and inky blues and you get a classic look with a colourful impact.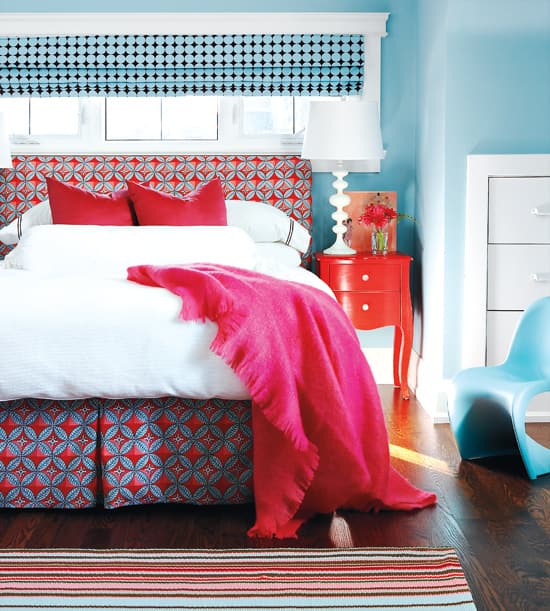 Photography by Michael Graydon
Pretty pink and baby blues
Bright colours take over this bedroom space, from hot pink to baby blue to poppy red. White bedding and window trim keep the hues in check by providing a nice balance.
Photography by Mark Burstyn


Fabulous turquoise feature wall
Going all the way with an '80s colour palette may be a bit too adventurous for you, so try doing a feature wall instead. This watery turquoise shade adds enough oomph to the room without being too overbearing.
Photography by Janis Nicolay


Hot pink bedroom
A classic black and white palette is brought to life with the hot pink we know and love from the '80s. By using it in just three accessories, it takes the space from blah to brilliant.