Design Experts
20 questions with Michael Penney
20 questions with Michael Penney
Design Experts
20 questions with Michael Penney
Meet your friendly neighbourhood decorator,
Michael Penney
. He's a decorator, stylist, and owner of
Penney & Company
with a passion for design. From sourcing beautiful one-of-a-kind pieces to creating the perfect
cottage-style aesthetic
, learn where Michael finds his source of inspiration, some of his current design obsessions and favourite
decor accessories
.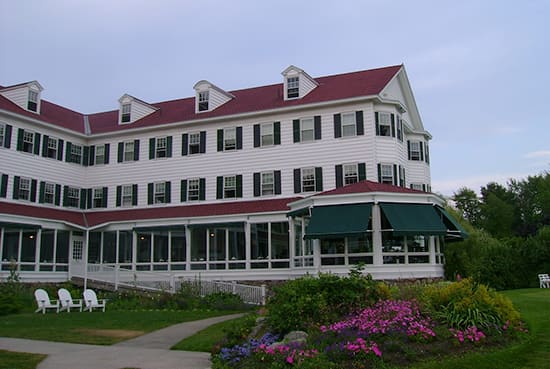 1 If you could shadow any designer for a day, who would it be?
Michael Penney
Absolutely positively Tom Scheerer. I just love his classic references with stylish quirky twists.
2 Where do you find inspiration?
MP
All around I guess! Vintage finds, fabric stores, my hoarder's stash of old magazines, you name it!
3 Favourite restaurant?
MP
The restaurant at the Colony Hotel in Kennebunkport Maine (pictured above). It has the best breakfast of all time overlooking the New England coast.
4 What's your favourite room to decorate?
MP
I'd have to say usually the living room, mainly because of the chance to mix and match lots of a fabrics, materials and decorative elements all in one cozy space.
5 What's your current design obsession?
MP
Anything rustic with an earthy farmhouse feel.
6 What's your current paint colour obsession?
MP
Always and forever shades of celadon and vintage greens. Lilypond from the
Penney & Company Fusion Paint Collection
captures it best!
7 What's the one store you could spend hours browsing?
MP
Harvest Antiques in Courtice, John Derian in New York or Penney & Company in Whitby (of course!)
8 London, Paris or New York?
MP
New York.
9 If money were no object, what one thing would you buy?
MP
A place in the country – farmhouse, huge porch, old windows, big trees.
10 What do you consider to be the most iconic design piece of the past century?
MP
Ummm that is an impossible question but I am pretty partial to Jadeite dishes and cake stands!
11 Favourite Movie/TV Show interior?
MP
Turkey Hill on 1990's episodes of Martha Stewart Living television show.
12 What do you think is the easiest way to update a room?
MP
Take down the formality with some humble earthy accents – linen, jute, distressed wood – oh and de-clutter.
13 Best coffee table book? Lately?
MP
Tom Scheerer Decorates
14 What's your favourite way to spend a lazy Sunday?
MP
Vintage shopping with the family, brunch, nap.
15 Do you like to be the entertainer or be entertained?
MP
I'd say I enjoy being the entertainer most times but then again I have some very hospitable friends.
16 What do you think is the best home renovation you can do to your home?
MP
Honestly, anything that improves the integrity of a tired old house gets my vote. It's less about design and more about honouring the bones – original trim, windows, floors – the shell that sets the stage for everything else.
17 What is your favourite space that you've designed?
MP
Oh that's a hard one! I think I'll always have a soft spot for my own place – our first house ever, all done on a dime and with lots of love.
18 What's the biggest design faux pas?
MP
For me good design should be genuine so I don't love it when a space look like it's trying too hard or that it's trying to force a theme on an incongruent shell.
19 Twitter, Instagram or Pinterest?
MP
I love how Instagram is a peek into people's lives and decorating adventures.
20 Are there any Instagram accounts you love/are obsessed with?
MP
Yes,
@coriandergirl
,
@benpentreath
,
@mintfloralco
and
@butterbakedgoods
.