Design Experts
20 questions with Mitchell Gold
20 questions with Mitchell Gold
Design Experts
20 questions with Mitchell Gold
Mitchell Gold - one half of illustrious design duo Mitchell Gold + Bob Williams and co-author of
The Comfortable Home
- talks about lazy Sundays, where he's found inspiration and his favourite room to decorate.
1 If you could shadow any designer for a day, who would it be?
Mitchell Gold:
Bob Williams. My colleague has impeccable taste, a real common sense about what he does and he puts a house together beautifully.
2 Where do you look for an obscure source of inspiration?
MG
We were recently on vacation in South Africa and the first lodge we stayed at had the most extraordinary colours on the walls that I'd seen in a long time. There was this soft creamy off-white that we recreated and it works with everything we do -- we call it crème. Also, there was a blue that had a chalky feel to it, like you had mixed blue paint with white chalk so we came up with a whole series of colours -- a chalky
blue
, chalky
green
, chalky
pink
-- and it all worked incredibly.
3 Favourite restaurant?
MG
44X in New York -- it's at 44th and 10th. It's painted this pretty
yellow
and white combo with black and white awnings that give it a really modern, simple feel. I've had macaroni and cheese all over the world, but this place really makes the best.
4 What's your favourite room to decorate?
MG
I'm a
bedroom
person. Unless I'm having company, I'm in the bedroom with the TV and computer on. For end tables I like to have two, with lots of
storage
so everything is accessible.
5 What's your current paint colour obsession?
MG
My current one is a soft army green.
Celina bed from Mitchell Gold + Bob Williams
6 If one song could be the soundtrack to your life, what would it be?

MG
"I Will Survive" by Gloria Gaynor.
7 What's the one store you could spend hours browsing?
MG
Elte. They've got a taste that really resonates with us. We don't sell to just anybody -- we limit distribution to stores that have a sense of taste that's in sync with us.
8 London, Paris or New York?
MG
I adore them all, but I'm a big lover of London.
9 What do you consider to be the most iconic design piece of the past century?
MG
Philippe Starck's Louis Ghost chair. I've always thought that it's pretty brilliant.
10 If money were no object, what one thing would you buy?
MG
A private jet -- I had an appointment yesterday, but my flight was delayed so I missed it.
Cedric etageres from Mitchell Gold + Bob Williams
11 Favourite movie?
MG
Borat
. It was offensive, but kind of like when Norman Lear did Archie Bunker (
All in the Family
) and
Maude
, shows that poked fun at people but were done in a brilliant way.
12 What's your favourite movie interior?
MG
Sex and The City 2
. They did a really good job and we had stuff featured in the film -- Cynthia Nixon comes into our shop in New York.
13 What do you think is the easiest way to update a room?
MG
By straightening up, editing,
painting
a wall a different colour and changing the pillows.
14 Best coffee table book?
MG
Wisdom: The Greatest Gift One Generation Can Give to Another
by Andrew Zuckerman. It has incredible people from Clint Eastwood to those who aren't very well known and their words of wisdom along with beautiful, beautiful shots.
15 What's your fave way to spend a lazy Sunday?
MG
Watching reruns of
Law and Order
,
Seinfeld
and
Curb Your Enthusiasm
.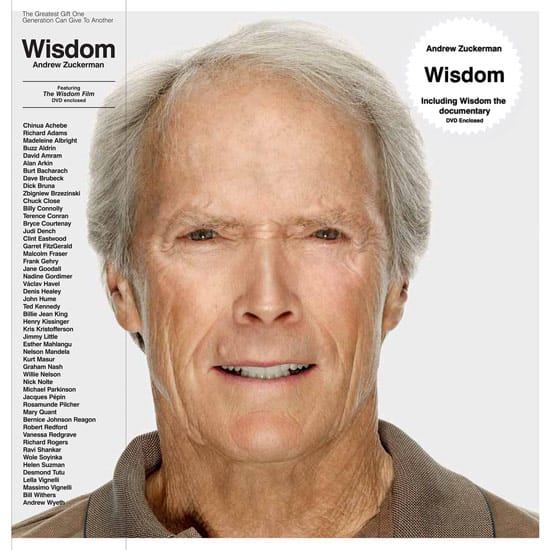 16 Do you like to be the entertainer or be entertained?
MG
I'd rather be entertained. But when we entertain for work we have our own company chef who makes it so effortless for us. We've been together for over ten years and he knows what Bob and I like.

17 What do you think is the best renovation you can do to your home?

MG
The
bathroom
. If you have some money, do the bathroom and if you do nothing else, buy a TOTO automatic toilet. You walk up to it and the lid lifts, it flushes automatically - the ultimate reno
luxury
.
18 What is your fave space that you've designed?
MG
Probably my bathroom, that's where I had the biggest contribution in my house. I installed heated floors that are on a timer to come on for about a half hour before I get up in the morning.
19 What's the biggest design faux pas?
MG
People paint their walls and decide it's not right before the furniture is even in the room. You really don't know if a paint colour works until you put everything in the room and get the lighting the way you want it. Only then can you really decide.
20 Marilyn, Audrey or Jackie?
MG
Audrey. She was really elegant and had her act together.
Blue leather Aiden sofa from Mitchell Gold + Bob Williams