Design Experts
Arren Williams illuminates us on the origin of Isamu Noguchi's Akari lights
PHOTOGRAPHY: KEVIN NOBLE, ISAMU NOGUCHI, AKARI 30A, 45A, 55A, 75A, 1954-1963, THE NOGUCHI MUSEUM ARCHIVES, 151297, ©THE ISAMU NOGUCHI FOUNDATION AND GARDEN MUSEUM, NEW YORK / ARS; LIVING ROOM, VITRA, VITRA.COM.
Design Experts
Arren Williams illuminates us on the origin of Isamu Noguchi's Akari lights
Simple, minimal and stylish, Akari pendants look handsome hung singly or in multiples. Arren Williams illuminates us on the origin of these modern classics.
Simultaneously centuries old and utterly modern, Akari pendant lights are fashioned with techniques first honed in 16th-century Japan. Today's versions are largely thanks to Japanese-American artist and designer Isamu Noguchi, who, on a 1951 visit to Japan, chanced upon the dying craft and created a series of "light sculptures" that brought the traditional lanterns into the modern age.
Fast-forward 70 years and the more than 100-piece collection is still carefully formed by hand in bamboo and mulberry washi paper, lending each piece an organic feel. When lit, the ball-shaped pendants – named Akari after the Japanese word for "light," in the sense of both illumination and weightlessness – offer a warm glow that reminded Noguchi of the sun because of the paper's ability to soften harsh electric light. These days, any designer worth their salt will scale up with an oversize pendant (they come up to 120 cm in diameter) to create a major design moment.
They're a classic, yes, but relaxed, kind of like that perfectly cut cashmere sweater you'll never toss. Think of them as the anti-glitz lighting choice. Take a scroll through your favourite Insta design accounts and you'll spot them lending their authentic minimalist profile to a variety of settings, from palatial Parisian apartments to cool concrete lofts. We're not surprised to see Spanish design wunderkind Jaime Hayon, in a similar nod to trad paper lanterns, offering his playful take on them. Hayon's rice paper and black-stained oak pendants for &tradition come in three different designs and create a look that's both sculptural and contemporary. No doubt, these lanterns are set to light things up for years to come.
Classic
Photography, noguchi.org.
Akari pendants, from US$200 each, Noguchi Museum Shop, noguchi.org.
Worthy Competitors
Simple
Photography, ikea.ca.
Regolit pendant lamp shade, $5, IKEA, ikea.ca.
Modern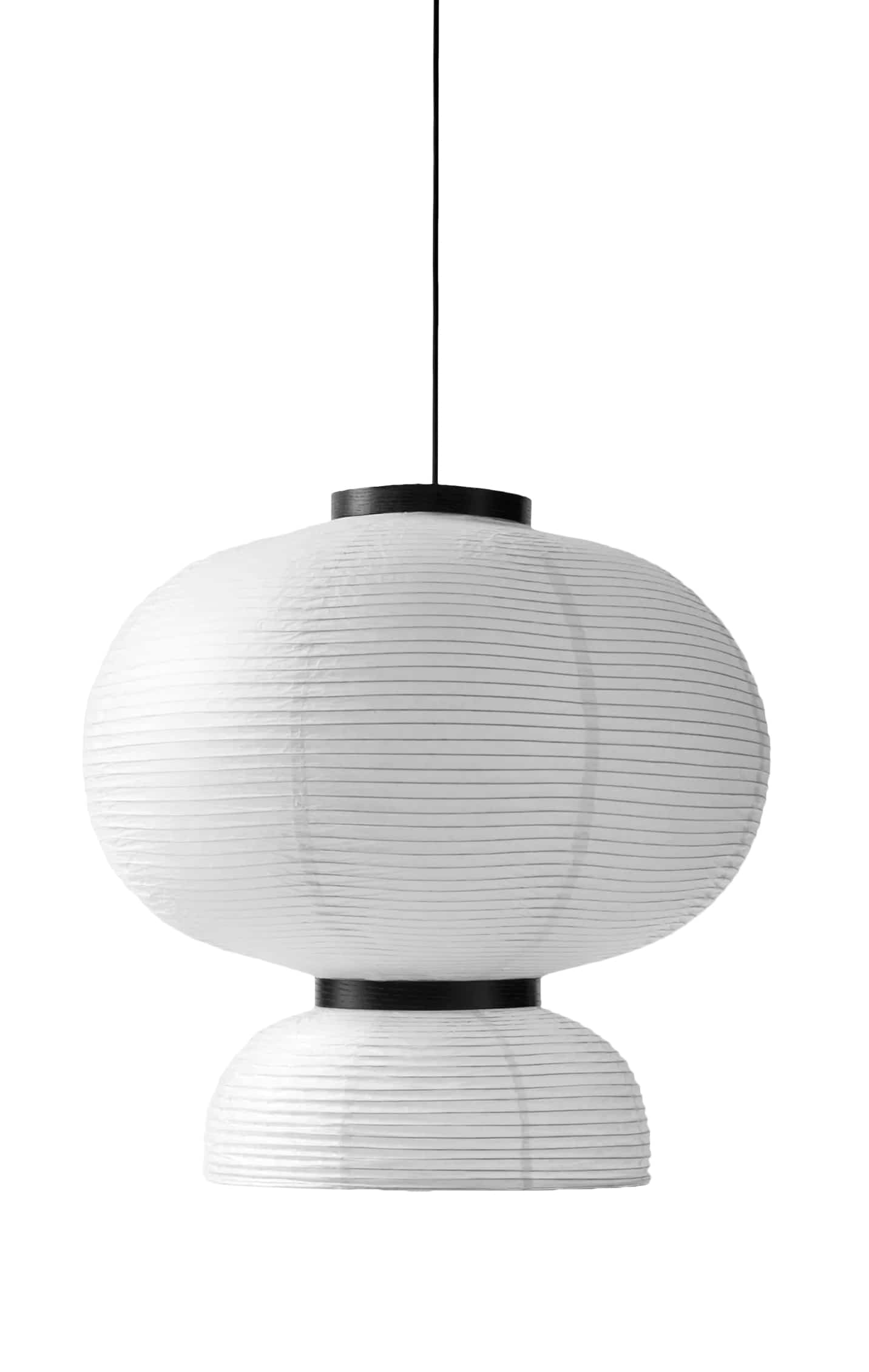 Photography, lightformshop.com.
Jaime Hayon's Formakami JH5 pendant, $829, LightForm, lightformshop.com.