Design Lesson
23 decorating tips from our editors
23 decorating tips from our editors
Design Lesson
23 decorating tips from our editors
Photography by Stacey Brandford

Tip 1: Go for texture

"I believe that every room should include elements with different textures. Choose furniture and accessories in various finishes -- glass, wood, metal or lacquer -- to give the room depth and make it feel collected, not matched." -
Tamara Robbins Griffith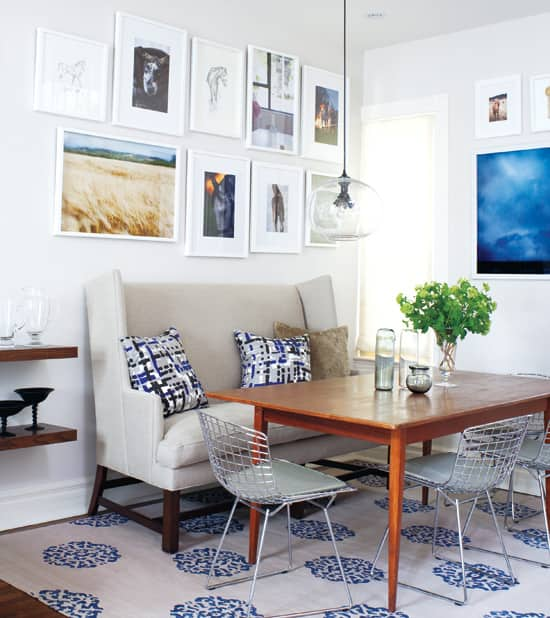 Photography by Virginia Macdonald


Tip 2: Mix styles
"Mixing different styles of furniture together adds personality to a room. For example, pair a Mid-Century dining table with a traditional settee." -
Ann Marie Favot
Photography by Ryan Brook

Tip 3: Incorporate meaningful pieces

"The best way to add personality to a room is to infuse it with meaningful treasures -- objects should not only be aesthetically pleasing but also tell a story." -
Catherine Therrien
Photography by Ryan Brook

Tip 4: Bare your books

"I like removing the dust jackets from large hardcover books to reveal the colour and texture of the binding and the simple lettering on the spine."
-Margot Austin
Photography by Virginia Macdonald

Tip 5: Start from scratch
"When adding accessories to a room, begin with a blank slate. I often clear off the surfaces -- bookshelves, coffee tables, countertops -- and start fresh. First assess the architecture without visual clutter, then inject some colour and personality one piece at a time."
-Tamara Robbins Griffith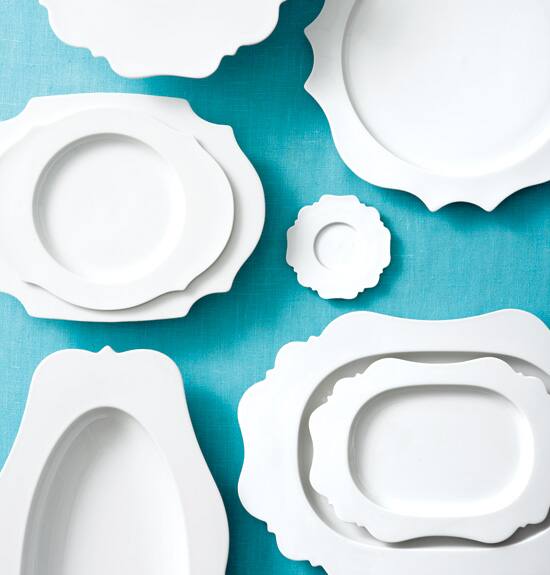 Photography by Edward Pond

Tip 6: Stock up on white dishware

"White dishware offers a classic look that can be dressed up or updated seasonally with accent plates and table linens." -
Tamara Robbins Griffth
Photography by Ryan Brook


Tip 7: Opt for large blooms

"Large-headed flowers like peonies, hydrangeas and chrysanthemums are fast and easy to arrange, and you only need a few stems to fill a vase." -
Margot Austin
Photography by Donna Griffith


Tip 8: Edit your bed
"Just say no to too many cushions on the bed!" -
Margot Austin
Photography by Ryan Brook


Tip 9: Keep ceramic pitchers on hand
"I rely on white ceramic pitchers. They're great in the kitchen to store utensils, as a decorative element on open shelving in the kitchen or dining room or for displaying flowers in any room." -
Margot Austin
Tip 10: Create your own artwork
"Creating interesting artwork can be inexpensive and easy. Try framing wallpaper, fabric remnants, or pages from books and magazines." -
Catherine Therrien
Photography by Ryan Brook

Tip 11: Make paint your friend
"Never underestimate the power of paint. I'm always on the hunt for inexpensive objects that can easily be updated with a coat of paint." -
Christine Hanlon
Photography by Virginia Macdonald


Tip 12: Keep floral arrangeents casual
"For a pretty display on a dining table, group three casual floral arrangements of different flowers but all in the same colour." -
Margot Austin
Photography by Angus Fergusson

Tip 13: Style your bookshelves
"When styling your bookshelves, include more than books. Mix in a variety of items, such as boxes, baskets, framed artwork or photographs, vases, collections and candles. Your options are limitless -- I often like to include a pretty handbag, depending on what room the shelves are in." -
Ann Marie Favot
Tip 14: Go geometric
"When it comes to picking accents, look for clean lines and interesting geometric shapes." -
Christine Hanlon
Photography by Virginia Macdonald

Tip 15: Group your accessories
"There's something harmonious about large and medium-sized objects grouped together with an even smaller decorative piece nestled in front." -
Tamara Robbins Griffith