Design Lesson
6 pro tips for making gorgeous vignettes
Photography by Stacey Brandford
Design Lesson
6 pro tips for making gorgeous vignettes
We can all learn a thing or two about styling like a pro. Here, we've enlisted the help of Canadian designer Sarah Richardson to share her top tips for creating beautiful vignettes around the house.
1. LEAVE SOME BREATHING ROOM
Photography by Stacey Brandford
A bold piece of artwork and a sculptural console are a natural pairing, but don't clutter the look by adding too many accessories. I like to leave a lot of the surface clear instead of dressing the entire tabletop.
2. MAKE AN EVERYDAY VIGNETTE
Photography by Stacey Brandford
You may not use your dining room every day, but your tablescape can still be a work of art. I was given this set of Tom Dixon shallow brass nesting bowls as a gift and I like to leave them scattered down the centre of the table. Here they're mixed with Eva Zeisel pottery and a couple of vases filled with blooms, but I often add in a few silver candles for a variety of heights and materials.
3. PUT IT ON A PEDESTAL
Photography by Stacey Brandford
Some might think pedestals are just for sculpture, but I put a vintage chrome pair in my dining room to use as stands for my potted orchids. Since the flowers last up to four months, there can be a touch of living colour in my space year-round.
4. KEEP IT FUNCTIONAL
Photography by Stacey Brandford
When renovating my kitchen, I designed an open shelf in a bank of full-height cabinetry to house and display my collection of hand-blown glass – having it at eye level brings an artistic focus to the kitchen while keeping my treasured pieces out of the food prep zone (and safe from breakage).
5. ELEVATE THE ORDINARY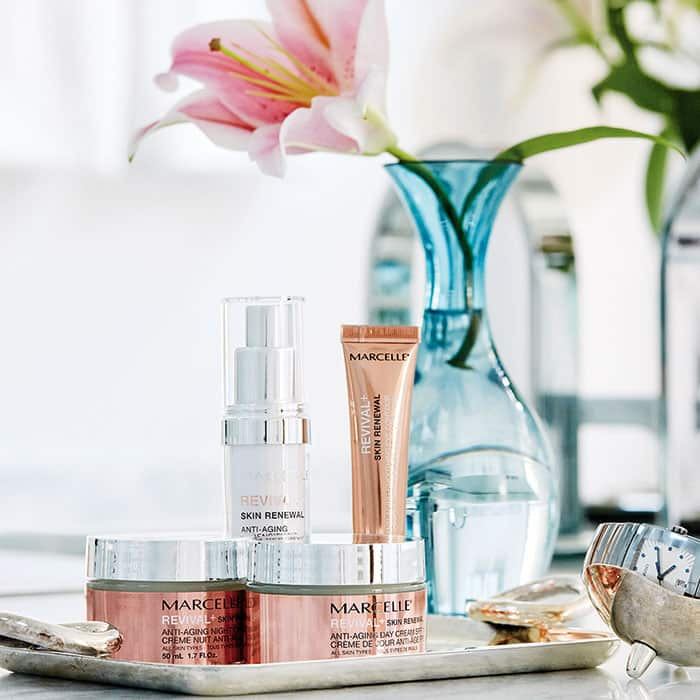 Photography by Stacey Brandford
I like to make use of special pieces any way I can. In the bathroom, for example, I corral skin-care products with pretty packaging on a shimmery silver tray. Not only does it look neat and tidy, but it also keeps them handy for daily use.
6. STAY LONG AND LEAN
Photography by Stacey Brandford
Highlight the horizontal proportions of a wide dresser by hanging a group of artwork above it in one long row. A wide dresser also offers extra display space for the practical (a task lamp) and the pretty (a collection of vases).