Design Lesson
Get the look: From Louboutin to living room
Get the look: From Louboutin to living room
Design Lesson
Get the look: From Louboutin to living room

Bold and bright
Grabbing inspiration from the vibrant palette of the Fossile laced shoe, add a few hot hues to your space. The colour combo of these trays from West Elm perfectly mimics those of Louboutin's cool kicks. Fossile shoe, $1,095; Square lacquer trays, West Elm, $26 each.
Whimsical watercolour
Christian Louboutin shoes are a
work of art
, so why not bring the highbrow look home? The abstract effect of these shoes can be introduced to your home with accents like this watercolour
throw pillow
.
High Boubou shoe, $1495; Bluebellgray Ashley pillow, Indigo, $70.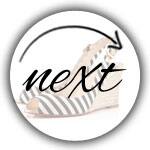 Classic stripe
Whether it's an outfit or a
sofa
, nothing creates a timeless look more than a dose of classic
stripes
. These striped slingbacks feature a chic charcoal and white stripe similar to Dwell Studio's duvet cover.
Puglia Sling shoe, $595; Graphic Stripe Ink duvet set, Dwell Studio
, from $350.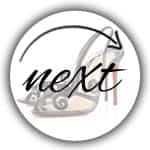 Photography by Michael Graydon
Feminine touch
Add a feminine touch to a
masculine interior
with an ornately patterned
feature wall
. This swirly wallcovering borrows the same style as Louboutin's ultra-chic Au Hameau pumps.
Au Hameau, $825.

Photography by Donna Griffith

Neon dreams
Nothing brightens up a blank palette like hot pink neons and vibrant yellows. Try using these
'80s hues
in small doses in your space, paired with white like Louboutin's cool Scuba wedges.
Scuba wedges, $995.
Photography by Kim Christie

Rock 'n' roll edge
Take some
DIY inspiration
from these spiky stilettos and give your home the rock star treatment by adding some edgy hardware to existing furniture, like nailhead trim to
upholstered sofas
and chairs.
Bianca Spikes, $1295.

Go for the gold
Make a statement in your space with glam gold. Take a cue from these spiky beauties and add a few
golden objets
to a vignette in your home for a luxe look.

Henriette Pik Pik, $1595; Urchin objet, Dwell Studio,
from $24.
Photography by Michael Graydon

Wild for leopard
Take a walk on the wild side and a nap on it, too! Both Louboutin's Flo Orlato pumps and this
soft blanket
feature a fierce leopard print that adds a bit of attitude to any style.
Flo Orlato, $995.

Photography by Michael Graydon


Walking on sunshine
Just like a
pop of yellow
can amp up a neutral outfit, it can also make a bold statement in your home's decor. Take a hint from these espadrille flats and brighten up your space with a
hit of yellow
on a door or feature wall.
Galia flat, $425.
Flirty florals
Whether you're a fan of pattern or tend to stick to solids, a flirty
floral accessory
is a subtle way to bring a bit of femininity to any look. Try a floral rug with
like this one from Urban Outfitters that grabs inspiration from Louboutin's beaded Sissi pumps.
Sissi pumps, $2,695. Plum & Bow Amelia rug, Urban Outfitters, $44.