Design Lesson
Samantha Pynn's Design Lesson: Be My Guest
Photography, Benjamin Moore. Wall Paint, New Age 144, Benjamin Moore, benjaminmoore.ca.
Design Lesson
Samantha Pynn's Design Lesson: Be My Guest
Photography, HGTV CANADA
Company is coming and they're staying the weekend. Have no fear, Samantha Pynn's tips will help you host in style.
The key to creating a beautiful guest room is to give family and friends all the comforts of a hotel, but in your own welcoming way. Here are my favourite tips and tricks on how to give your guests five-star comfort in inviting top-drawer style.
THE BASICS
Whether you have a designated guest room or not, the basics are the same: a comfy bed, bedside table and reading lamp are essential. If you have a hard mattress, soften it up with a feather bed. For storage, empty a couple of drawers and make closet space. A full-length mirror lets your company dress in privacy, while blackout curtains or blinds will give them the option to sleep in. To dampen noise and soften bare floors, add a large area rug. And, if you have room, consider an armchair or even a seating area, where guests can relax away from the bustle of your home's daily activities.
Essentials Checklist
• WELCOME NOTE WITH WI-FI PASSWORD
• SET OF KEYS SO YOUR GUEST CAN COME AND GO
• NIGHT LIGHT
• EXTRA TOOTHBRUSH AND TOOTHPASTE
• HAIR DRYER
• ROBE
• SLIPPERS
• STATIONERY AND PENS
LUXE LINENS
TRAY, VASE, BOOKS, Samantha Pynn Home BEDDING, HomeSense, homesense.ca
Fresh linens will give your guests a comfy and restful sleep. I like to layer the bed with plenty of pillow options. A storage bench (also good for luggage) or large basket is a great spot to store extra bedding so visitors won't have to tiptoe around at night in search of an extra blanket or a softer pillow. For a well-made bed, start with crisp cotton sheets. White is classic, but playful pattern and colour add a personal and stylish touch.
Splurge for the most cushiony duvet your budget will allow. During the summer months, I like to have a quilt or coverlet as an alternative to a heavy duvet. Sumptuous pillows are an inviting luxury: follow the lead of fine hotels by providing two firm pillows and two soft ones for varying firmness. Polish the look with a bed bolster or lumbar pillows. As a final welcoming touch, place a bath, hand and face towel for each guest at the foot of the bed.
THE DETAILS
If your guest room doubles as an office or den, clear any clutter and give the space a deep clean. Consider refreshing the room with a coat of paint. My top colour recommendations are soothing pink, nature inspired greens and blues, and tranquil brown. Decorative details, such
as vintage sconces or lamps and brass hooks and hardware, will give the room character, while accessories like a retro alarm clock or woven wastepaper basket will add homey charm. To make your guests feel special, supply little luxuries like a beeswax candle, organic soap, shampoo, conditioner and lotion (nothing too fragrant!), as well as a few good books and magazines. Lastly, an inviting posy of flowers or a pretty plant (maidenhair ferns and potted lavender are my faves) will let your guests know how happy you are to have them stay.
Piffle WALL SCONCE in Black, $299, CB2, cb2.ca.
Gold-frame MIRROR, $70, H&M Home, hm.com.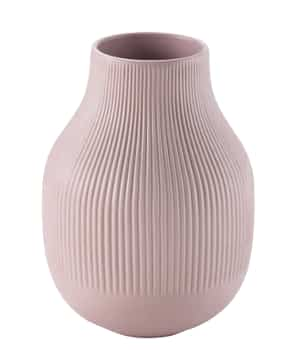 Gradvis VASE, $17, IKEA, ikea.ca.
Rafael throw BLANKET in Cream, $180, Tonic Living, tonicliving.ca.
Jute LAUNDRY BASKET, $40, H&M Home, hm.com.
Rafael Soft Rib TOWEL SET in Clay, $245, Parachute Home, parachutehome.com.