Design
Patterned rugs: Bold and beautiful style for your floors
Patterned rugs: Bold and beautiful style for your floors
Design
Patterned rugs: Bold and beautiful style for your floors
Living room
This living room captures the versatility of these rugs, featuring neutral hues that work with almost any colour palette. Love this
Style at Home rug
? Buy your own directly from Korhani Home at
korhani.com
.
The colour palette
1
Beauti-Tone Venetian Style 6G1-6 Paint,
Home Hardware
.
2
Scorching Hot, P5078-73 paint,
Para Paints
.
3
Oxford Gray, 2128-40 paint,
Benjamin Moore
.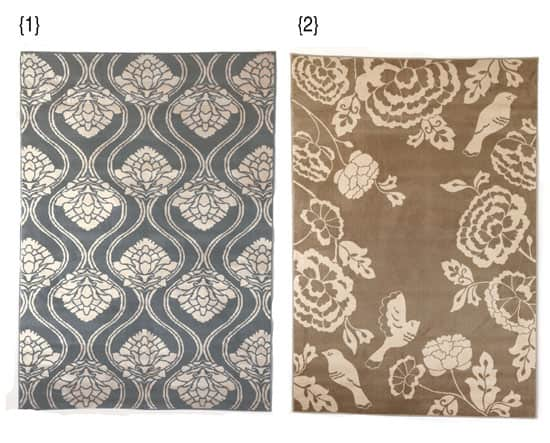 Pretty patterned stylish rugs
Don't miss your last chance to pick up the perfect decor element for your small space – the
Style at Home
rugs editor-in chief
Erin McLaughlin
designed with Korhani Home. When you have limited square footage, each piece needs to be truly special, so choose a statement rug that will add a jolt of pattern to your space and rep your signature style.
1
Emmeline rug in silver and ivory, 5'3" x 7'5", $120 each,
Korhani Home
.
2
Dalila rug in taupe, 5'3" x 7'5", $120 each,
Korhani Home
.