Entertaining
10 baby shower party ideas
10 baby shower party ideas
Entertaining
10 baby shower party ideas
There comes a time in everyone's life when you're surrounded by friends and family who are expecting. And that equals baby showers galore – with frilly
cupcakes
, fun games and cute gifts for the new mom and baby. If you're on baby shower hosting duties for your expectant friend or family member, check out our list of stylish, sweet and pretty ideas for throwing a baby shower that will make the party fun and organized.
1 Start with chic invitations
Your first task as baby shower host is to find pretty, stylish invitations to send out. We love these
chalkboard-inspired
ones for a gender-neutral themed party. Continue the theme throughout the party with mini
chalkboards for place settings
and for food and cocktail displays.
tinyprints.com, starting at $2.19 each
.

2 The cupcake kit
If you're up for making a batch of fresh cupcakes rather than purchasing, this kit will help take your plain vanilla or
chocolate cupcakes
to the next level with sweet decorating ideas, pretty liners and toppers.
Chapters Indigo, $12.95
.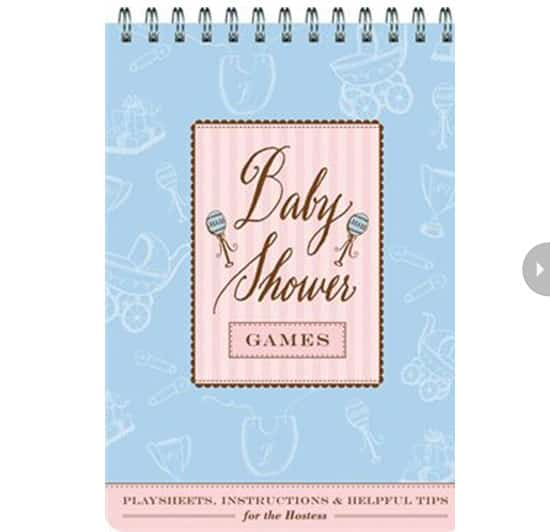 3 Plan baby shower games
Part of the fun of a baby shower has to be the games that come along with it. Some are silly but all are definitely fun. Stay organized with this baby shower game pad that comes with game suggestions and fun tips.
Chapters Indigo, $15.95
.

4 Opt for subtle party decor
Sure you can go all out and deck your space in loads of colour and decorations. But you can also keep things ultra simple and chic with just a few subtle touches. This printable sign can be personalized and will add a festive touch without going over the top.
EspeciallyPaper on Etsy, $10
.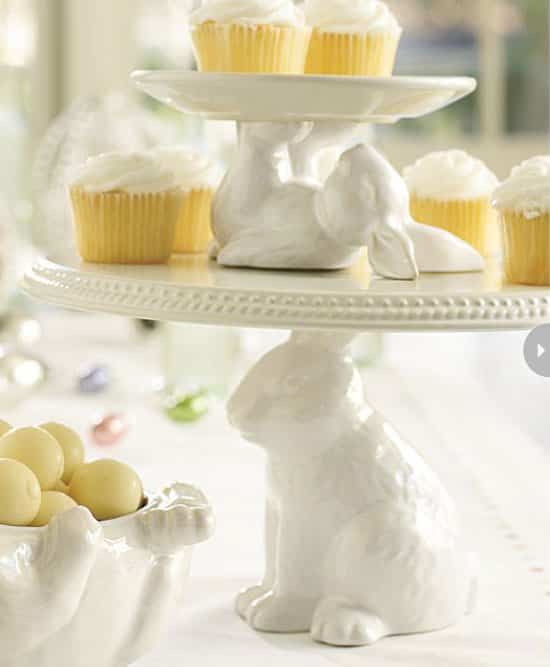 5 Cute dessert stands
Sweet confections will be flowing at a baby shower (cookies, cupcakes, sweet squares, chocolates and more.) Serve them up and display them on adorable bunny dessert stands, perfectly fitting for a baby shower. Pottery Barn, $67.36.

6 Neutral serving trays
Unless you know the baby's gender, it's best to stick to a neutral set of serving trays that you can also keep on hand for future a
dinner party
. These oversized platters are perfect for mini
sandwiches
,
scones
, cheeses and other delicate nibbles.
Pottery Barn, $80.29-$107.51
.

7 Fill the room with fresh flowers
Flowers will make any setting fresh, feminine and bright, and are essentials when entertaining. Fill these clean vases with a range of pink-hued flowers, soft blue hydrangeas, or lush green foliage depending on the sex of the baby. Another pretty option for a neutral setting are fresh tulips in creamy whites and yellows.
West Elm, $20.55-$63.82
.

8 Add pops of colour with fun napkins
Keeping your serving options neutral and simple allows for fun pops of colour in other areas such as flowers, placemats and napkins. We love the punchy style of these
napkins
if you're not looking to stick to the usual pastel pink and blue theme.
Crate and Barrel, $6.33
.

9 Serve up sparkling drinks
These chic
cocktail glasses
are ideal for serving up some bubbly, fresh mixed drinks and virgin cocktails for the mom-to-be. Offer a few selections of
cocktails
so guests can sip while they chat with mom-to-be, play games and nibble on finger foods.
Crate and Barrel, $6.43
.

10 The perfect party favour
Send guests home with a little reminder of the great day with these favours. Tuck your favourite
cupcake mix
inside for guests to enjoy at home.
Cupcakemixfavors on Etsy, $23.70 (for 12)
.