Entertaining
5 grilling tips for the perfect steak
Entertaining
5 grilling tips for the perfect steak
Grilling the perfect steak and finding its
wine
counterpart seems like a daunting task, especially if you're like me and have little knowledge when it comes to grilling. If you can do it, I applaud you. But, for those who can't, I'm happy to share some helpful grilling tips I recently picked up after attending an Angus the Bull
food and wine pairing
event at Grano restaurant in Toronto.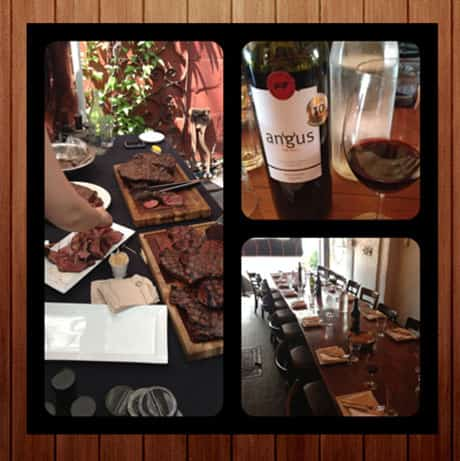 The event showcased
Angus the Bull
wine, a Cabernet Sauvignon from South Eastern Australia perfectly paired with a
Beretta Farms
' steak and grilled to perfection by barbecue expert,
Chef "BBQ Naz" Cavallaro
.
Thanks to these five helpful tips from BBQ Naz, rest assured, you'll be mastering the art of grilling
steak
in no time:
1 Always keep the grill clean.
Make sure to clean off the grill before you start cooking. White smoke = good, black smoke = bad.
2 Hot is good.
Searing means flavour! Turn on your
barbecue
and let it heat up before grilling.
3 Cook with the lid down.
Lock in the heat and the flavour by making sure the lid is down while cooking. Each time you open the lid, it takes longer to get back to your desired temperature.
4 Let it sit.
After grilling, let your steak sit for a few minutes before cutting into it. When you're ready, use a good set of tongs and a sharp knife to help you cut those
plate-worthy
pieces.
5 A proper meat thermometer makes all the difference.
If you have trouble figuring out when your steak is ready, use a meat thermometer to get that desired degree of doneness every time. Happy grilling!
Do YOU have any grilling tips?