Entertaining
6 steps to throwing a dark and cozy fete this winter
Entertaining
6 steps to throwing a dark and cozy fete this winter
A sophisticated homespun Christmas scheme imbues a soiree with dark and dramatic touches.
1. Scatter candlesticks and pieces from nature across the table.
The dining table is decked out with candlelight as well as an artistic arrangement of natural elements – seasonal fruit, pinecones and branches – reminiscent of still-life artwork.
2. Add a cutesy touch to flatware.
Tying a simple ribbon around a set of flatware makes a lovely presentation for a sit-down meal.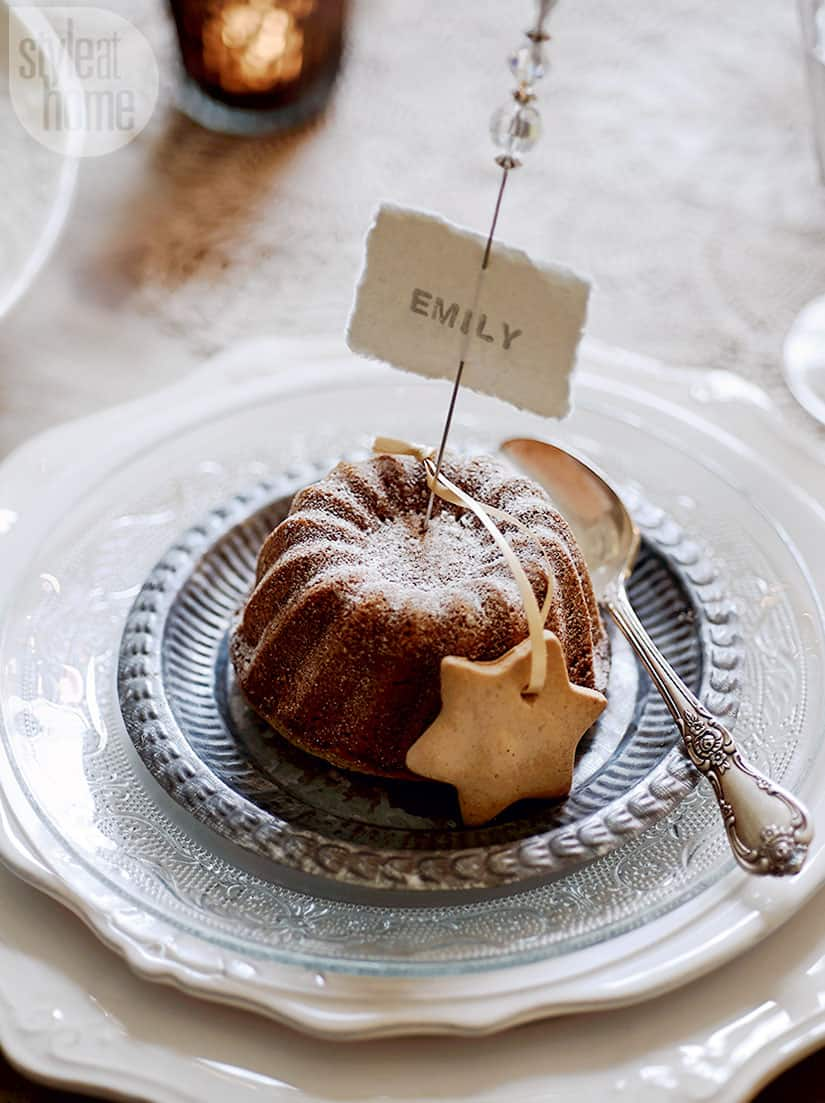 3. Place a sweet treat at every setting.
Mixed and matched dinnerware is topped with an unexpected Bundt cake-turned-place card, which adds a sweet inviting touch to the dining table. This set-up is ideal for an evening dessert party with digestifs and peppermint tea on offer.
4. Opt for pared-back room decor.
This vignette features a minimalist take on the Christmas tree, showcasing a branch nestled in a pot and adorned with strings of lights and ball ornaments.
5. Set the mood with twinkling lights.
A bare branch is aglow with the twinkle of tea lights hanging in glass jars. (To ensure safety, opt for battery-powered candles).
6. Add a playful touch.
Simple paper chains aren't so elementary when made with silver and gold papers. Draped over toss cushions in coordinating tones, the chain's effect is pure brilliance.