Entertaining
andrew richard designs 2013 spring/summer preview
Entertaining
andrew richard designs 2013 spring/summer preview
It's finally patio season and I for one could not be any happier about that! I'm a big outdoor person, so to finally be able to comfortably spend time outside (and not need to layer myself in clothing) feels fantastic.
In light of this sunny weather we've been having, I thought I'd share a few photos from the Andrew Richard Designs 2013 Spring/Summer preview.
If you haven't already been, I strongly recommend you check out the Andrew Richard Designs showroom on Adelaide Street East in Toronto. ARD always has stylish outdoor furniture and accessories, and this year they've added a few new pieces to the collection that I absolutely love. Here are a couple of my favourites…
The "Cityscape" Sectional. I'm in love with the combination of teak and metal. The armrest is big enough to rest a cup of coffee, perfect for those sunny weekend mornings!
Grace Lounge Chair and Ottoman. Love the high back profile. I'm also slightly obsessed with the colour grey so, needless to say, I'd get this set in a heartbeat.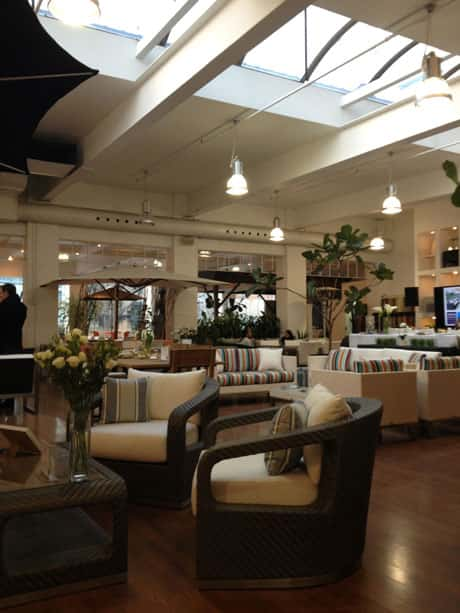 So which piece is YOUR favourite?
Me with Andrew Bockner of Andrew Richard Designs