Entertaining
Summer party survival guide
Summer party survival guide
Entertaining
Summer party survival guide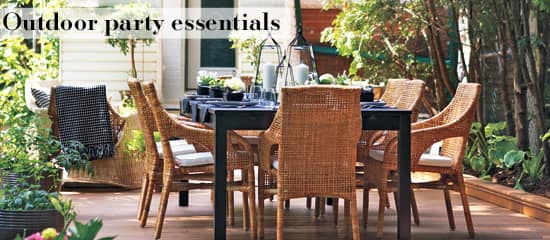 10 essentials for an outdoor party
Get your backyard party-ready with these 10 entertaining must-haves.



Our most mouthwatering BBQ recipes
Master the art of the grill with these mouthwatering meat, vegetable and sauce recipes for the barbecue.



How to: Plan the perfect summer party
Chefs Connie DeSousa and John Jackson share their tips for planning the perfect summer party.



Summer party invitations
Set the tone for your next outdoor party with beautiful invitations your guests will love. Choose from our six gorgeous templates.



Sweet summer dessert recipes
Choose one of these delicious summer desserts to cool you down on a hot summer day.
Sensational summer wine and cocktails
Enjoy our wonderful selection of summer wine and cocktail recipes that are sure to help you relax and beat the heat.
Planning a summer party? You might also like:
Ultimate summer entertaining guide
Craft the perfect party playlist
Summer pastry party
Patio party planner's checklist