Food Tips
7 kitchen items that make weeknight cooking so much easier
Image by: Williams-Sonoma
Food Tips
7 kitchen items that make weeknight cooking so much easier
Getting a homemade dinner on the table on a busy weeknight is easier said than done—but these seven tools and gadgets will help make prepping, cooking and cleaning up a breeze.

From time-saving electronic tools to simple products that cut down on messes, these must-have kitchen items will ensure your weeknight cooking sessions are as stress-free as possible.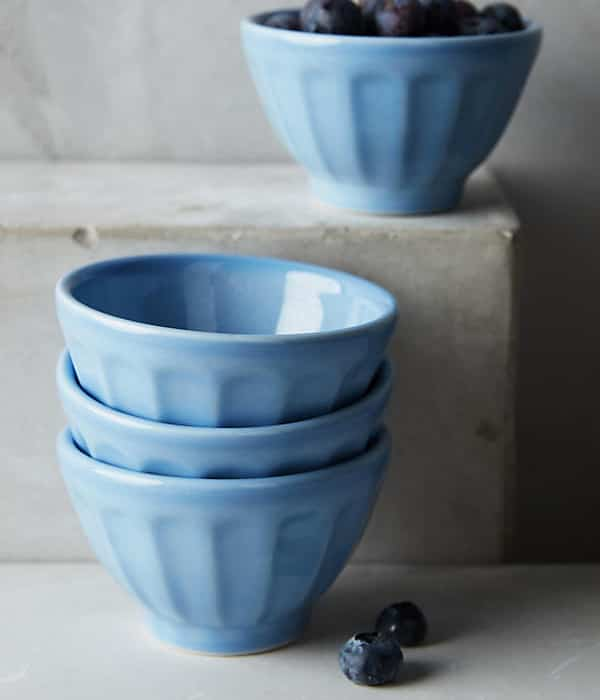 Being organized and prepping your ingredients before you start cooking is half the battle. Start by having a variety of small bowls on-hand so you can easily chop and measure what you need for any recipe. This set of four microwave and dishwasher-safe bowls will help you do just that.
Mini latte bowls, Anthropologie, US$12.
Compact and easy to use, an immersion blender makes a myriad of kitchen tasks speedy. From puréeing soups and sauces to making homemade dressing and smoothies, you'll use this hand blender on a regular basis.
Kitchen Aid Ice Blue 2-Speed Hand Blender, Crate & Barrel, $83, on sale for $55
Small tools can sometimes have a big impact, and this one sure fits the bill. A spoon rest will allow you to minimize mess while you're cooking by giving you an easy (and pretty!) spot to place a saucy spoon in between stirs.
Gisela Spoon Rest, Anthropologie, US$12
Place silicone liners on your baking sheet in place of parchment paper. Its non-stick surface gives baked treats the perfect texture, without having to wrestle with cutting parchment paper to size. These made-in-France mats are easy to clean and roll up for fast storage.
Silpat Silicone Cookie Sheet Liners, Williams-Sonoma, $32–39
This pretty print makes a useful addition to any kitchen space. It will give you all the kitchen conversions you need at a glance so you don't have to find all your answers via Google.
Kitchen Conversion Chart, WeJustLikePrints via Etsy $10
One of the handiest tools in the kitchen, this rasp will allow you to finely grate garlic, spices, chocolate and citrus zest in a matter of seconds.
Microplane Rasp Grater, Williams-Sonoma, $22
A cookie scoop simplifies baking by ensuring that all of your cookies, muffins and cupcakes are evenly portioned out, every time! Available in two different sizes, it helps make homemade treats that much more bakery-worthy.
OXO Cookie Scoops, Williams-Sonoma, $19–20