Holiday Cookie Recipe Swap
2012 cookie swap: Michelle's gum drop cookies
2012 cookie swap: Michelle's gum drop cookies
Holiday Cookie Recipe Swap
2012 cookie swap: Michelle's gum drop cookies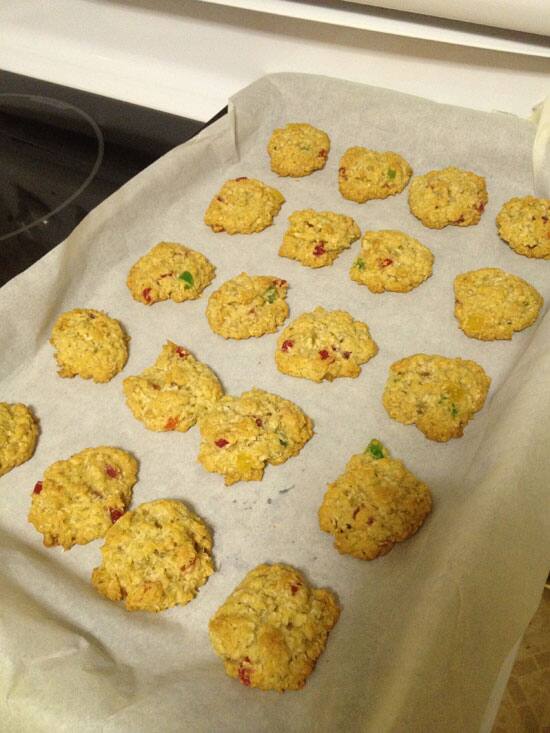 Ingredients
1 cup all purpose flour
1/4 tsp. baking power
1/2 tsp. baking soda
1/2 tsp. salt
1/2 cup margarine or butter
1/2 cup brown sugar
1/2 white sugar
1 egg
1 tbsp. water
1 tsp. vanilla
1-1/2 cups oatmeal
3/4 to 1 cup gumdrops (Cut regular gumdrops at least in four pieces either with a knife or scissors. Use some of the flour to cover them so they won't stick together)
1-1/2 cup coconut

Directions
1
Mix flour, baking powder, baking soda and salt together.
2
Add butter or margarine, sugars, egg, water and vanilla. Beat until smooth.
3
Stir in oats, gumdrops and
coconut
.
4
Shape into 1 inch balls.
5
Place 2 inches apart on ungreased cookie sheet.
6
Bake at 350 degrees for 12-15 minutes.