Recipes
Recipe: Mini shepherd's pie for two
Recipes
Recipe: Mini shepherd's pie for two
With its hearty goodness and just-right portion size, you'll definitely love this mini Shepherd's pie!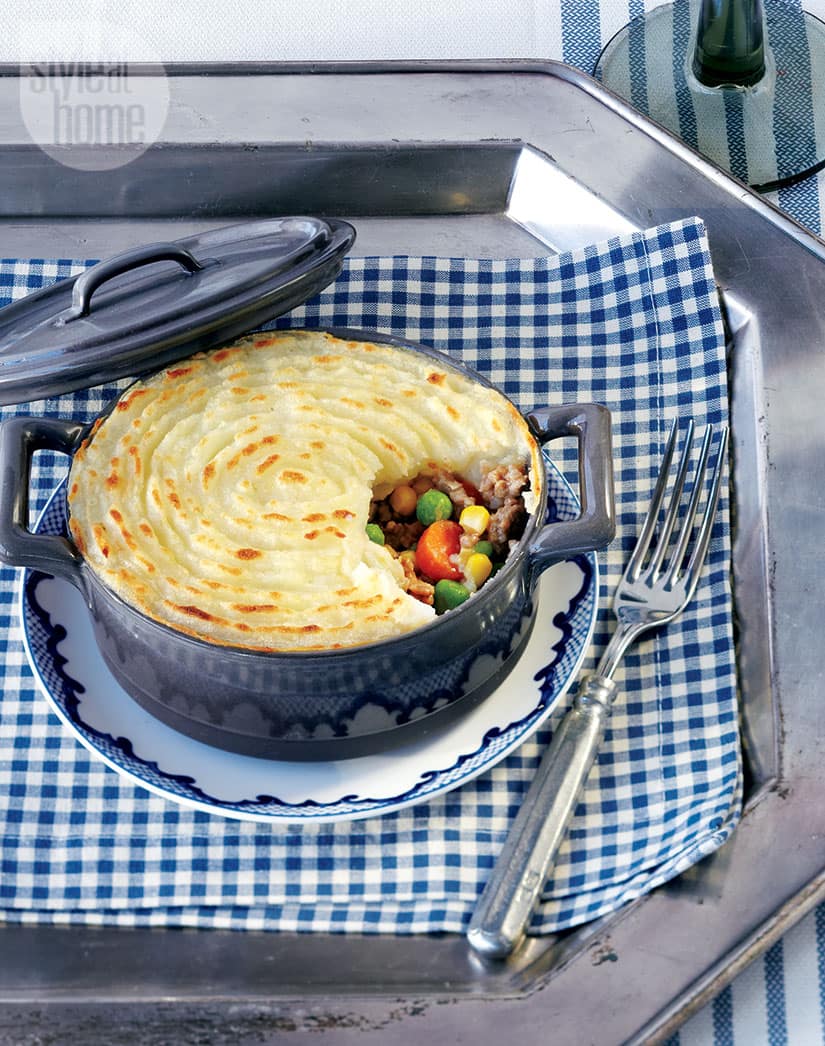 Ingredients
1-½ lbs ground lamb or ground beef
3 tbsp all-purpose flour
1 onion, diced
2 celery stalks, trimmed and roughly chopped
1 carrot, peeled and roughly chopped
1 tbsp chopped fresh rosemary
2 cloves of garlic, finely chopped
Salt and freshly ground black pepper to taste
1-¼ cups beef broth
1 tsp Worcestershire sauce
2 tbsp ketchup
1 cup frozen corn kernels
2 lbs russet potatoes, peeled and quartered
½ cup milk
2 tbsp unsalted butter, divided
1 cup shredded cheddar cheese

Directions
1 Brown the meat in a large saucepan over medium-high heat. Stir in the flour and cook for 2 minutes. Add the onion, celery, carrot, rosemary, garlic, salt and pepper to the pan and stir to combine.

2 Stir in the broth, then add the Worcestershire sauce, ketchup and corn. Cook, stirring often, for 5 minutes. Remove the pan from the heat and divide the mixture evenly among three 1-quart baking dishes. Cover the dishes and set aside.

3 Meanwhile, cook the potatoes in a pot of boiling salted water until tender, about 25 minutes. Drain well and return the potatoes to the pot, along with the milk and 1 tablespoon of the butter.

4 Mash the potatoes until smooth and creamy. Stir in the cheese and season with more salt and pepper.

5 Preheat the oven to 375°F.

6 Cover the meat with the mashed potatoes and spread evenly with a fork.
(Note: You can also use a piping bag with a large tip to create a swirled or rosette top.)

7 Melt the remaining 1 tablespoon of butter and brush onto the potatoes using a pastry brush.

8 Bake for 25 minutes, or until the potatoes are golden brown and the meat mixture is bubbly. Allow the pies to stand 10 minutes before serving.

Prep & cook time: 1-½ hours.
Makes 3 shepherd's pies.