Recipes
Recipe: Sweet onion fries
Recipes
Recipe: Sweet onion fries
Mild, yet full of flavor, these sweet onion fries are a quick and easy way to create an unexpected combination.
This is a great side dish to classic Southern chicken and waffles. ​​​​​​​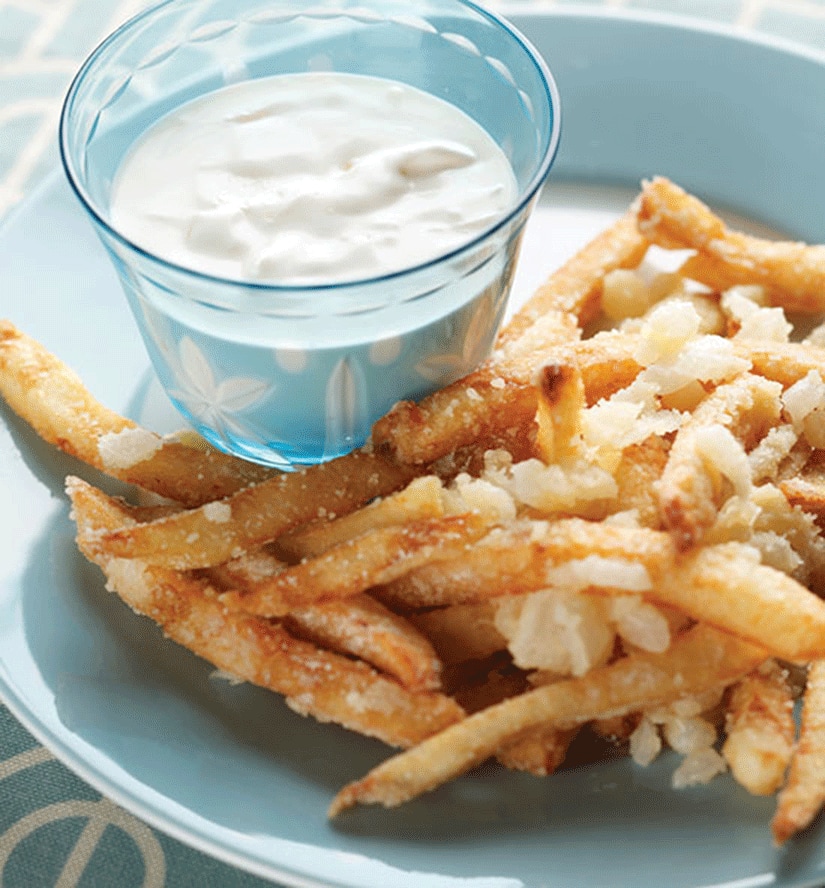 Ingredients
1 recipe Essential Fries
1 large sweet onion, finely chopped
1 tablespoon butter
1⁄2 cup American Parmesan grated cheese
Sweet Onion Mayonnaise (see below)

Directions
1 Sauté the onion in a skillet with the butter for 3 minutes over medium-high heat until just beginning to soften.

2 Add the prepared french fries in batches to a large mixing bowl and toss with the onion mixture and the Parmesan cheese. Serve with Sweet Onion Mayonnaise.

Sweet onion mayonnaise
This mayo is best enjoyed after an overnight stay in the refrigerator to allow the flavours to blend.

Ingredients
1⁄4 cup finely chopped sweet onion
1⁄4 cup mayonnaise
1⁄2 cup sour cream
1 tablespoon white vinegar
2 teaspoons celery salt
1 teaspoon dry mustard

Directions
1 Mix all ingredients together and refrigerate at least 1 hour before serving.
2 Store in the refrigerator for up to one week.

Makes about 1 cup.
---
BUY THIS BOOK
Excerpted from French Fries by Zac Williams, Copyright © 2011. Photography Copyright © 2011 by Zac Williams. Excerpted by permission of Gibbs Smith. All rights reserved.