Wine & Spirits
10 things every Canadian should know about wine
10 things every Canadian should know about wine
Wine & Spirits
10 things every Canadian should know about wine
For those who enjoy wine but don't want to spend a lifetime learning about it, here are 10 interesting factoids to trot out at your next
dinner party
.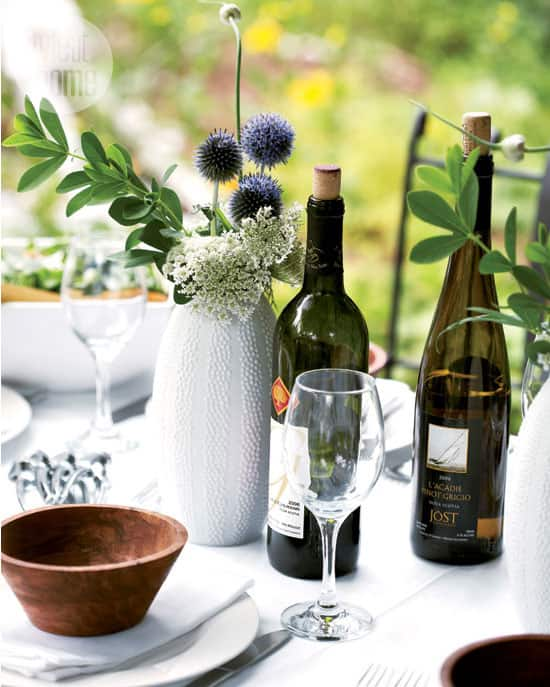 1 You can make white wine from red grapes, but you can't make red wine from white grapes.
The secret is in the skins: skins of red grapes impart colour, age-giving tannins and unique flavours, depending on the grape variety; skins of white grapes are usually discarded.
2 Expectation is key to enjoying wine.
In the right place at the right time, an
inexpensive plonk
is the perfect thing to pour. The expectation that a wine will have personality and pizzazz tends to rise with price, and rightly so.


3 Canada has no national wine standards.
Ontario and British Columbia created their own regional standards; their VQA (Vintners Quality Alliance) logo guarantees a wine is made from
Canadian-grown grapes
.
4
Canada produces more icewine than all other countries combined,
but
icewine
makes up less than four percent of our wine production. We win most of the international awards for our dry table wines.
5 It's illegal to carry a bottle of wine or other liquor across any provincial border.
You think I jest?
6 With a few exceptions, every wine goes with roast chicken.
Red, white, rosé, sparkling, even wine coolers work. If you're suffering from wine angst, serve
roast chicken
.
7 Wine and grapes don't get along.
If you're preparing a
cheese board
, include nuts and fruit, but not grapes – they'll detract from the taste of the wine.
8 If a wine isn't good enough to drink, don't cook with it.
In
cooking
, you boil off the alcohol and concentrate the flavours of the wine, so lousy wine makes for lousy food.
9 Hold stemware only by the stem.
A
wineglass
has three parts: a bowl, which holds the liquid; a base, to prevent the bowl from falling over; and a stem, which is the only part of the glass you should handle. When you hold the glass by the bowl, it looks greasy and gross, it makes an ugly clunk instead of a lovely ting when you tap it, and your wine gets all hot and bothered from the heat of your hand. Yuck.
10 In the world of winemakers, pinot noir rules.
Winemakers want us to taste and discover all kinds of wine varieties, but they're always looking for an excuse to drink more
Pinot Noir
.