DIY Projects
5 ways to make charming holiday decor out of newspaper
DIY Projects
5 ways to make charming holiday decor out of newspaper
These fun holiday crafts made from recycled newspaper are sure to make the front page.
From darling ornaments to whimsy table setting accessories, these five DIYs featuring newspaper will lend your holiday decor a playful edge.
1. For your tree
Put your folding skills to the test by finding pretty DIY paper ornament patterns online or at crafting stores and using newsprint to create them. Or wrap newspaper around various shapes of cookie cutters (after you've completed your holiday baking, of course!). Hang them on a makeshift tree made of small branches.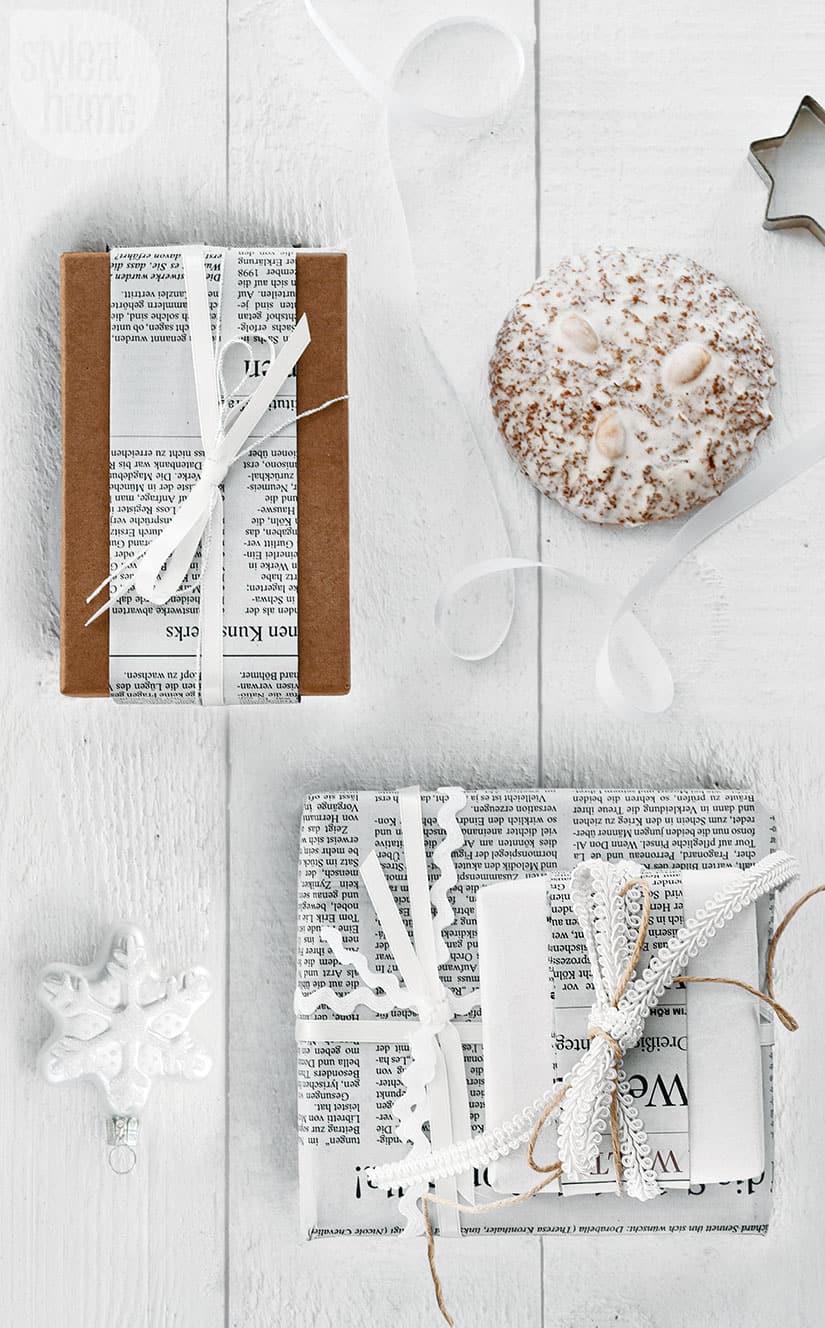 2. For your gifts
Let your presents add a charming rustic feel to your holiday set-up – after all, they're part of the decor, too! Because newspaper is thin and easy to manipulate, it lends itself to all sorts of uses: Wrap an entire gift or fold it to create an accent strip around a box. These parcels feature gimp braid and rickrack trim, satin ribbon, twine and string, lending a delicate homespun touch.
3. For your wall
Secure strips of newspaper around a wreath form and then amp up the natural look with everyday materials like string, yarn and twine. The gold string on an otherwise neutral palette adds a touch of shine to this pared-back holiday aesthetic.
4. For your blooms
A newsprint-covered vase is perfect for displaying holiday blooms. Wrap a piece of the paper around a vessel and finish the look with a single piece of satin ribbon tied in a bow at the top for a simple and elegant presentation. Tip: Purchase a newspaper in a foreign language to enhance the fun factor and intrigue of this unexpected look.
5. For your table setting
Cut an empty paper towel roll into pieces and cover each one in overlapping strips of newspaper to create these crafty napkin rings. Securing a gold string around each one will add a subtle sparkle to your table setting.