DIY Projects
Easy makeover: 1 dresser, 3 ways
Easy makeover: 1 dresser, 3 ways
DIY Projects
Easy makeover: 1 dresser, 3 ways
See how three Style at Home design editors revamp the same IKEA Tarva dresser with their easy DIY projects, showing off their beautiful and very varied styles.

The blank slate
Naked ambition IKEA's inexpensive wooden Tarva dresser (a mere $99!) was the perfect blank slate for our three design editors to show off their mad makeover skills.

Inspiration: Pink ombre cake
Luscious twirls of pink icing going from the palest petal through to blush and cerise on this
Glorious Treats
cake from their blog were what started
Ann Marie Favot
thinking about her little girl's whimsical
bedroom
scene.
Wild Pink 2080-40 paint.
Rosy Glow 2084-50 paint.
Early Sunrise 2084-60 paint.
All paint colours from Benjamin Moore.

The reveal: "Polished pretty" by Ann Marie Favot
Regular readers are well versed by now in senior style editor Ann Marie Favot's good-mannered elegance, and this sweet girl's room is a perfect example of her graceful, charming style. Annie's take on the Tarva involved painting the three drawer fronts in an ombre effect, moving from pale pink on the top drawer to a rich raspberry on the bottom. Glass knobs complete the simple, refined look.

Inspiration: Luxe silhouette
Vintage Hollywood
Regency case goods designed by James Mont and this tuxedo chest designed by Suzanne Kasler for Hickory Chair were the jumping off points for Jessica's sophisticated scheme.
Paints and utensils

"Gilded glamour" by Jessica Waks
Design editor Jessica Waks, with her love of vintage design and rich fabrics and colours, is our go-to girl for all things sophisticated and self-assured. This Tarva, kitted out with oversized rosette pulls and trim that she gold-leafed (not a technique for the faint of heart!) more than holds its own in this high-style sitting room vignette.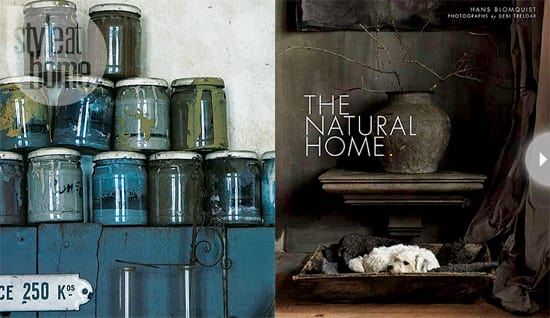 Inspiration: Raw materials
From jars of paint to rustic fibres to weathered surfaces, the unrefined, rough-edged beauty of the images in Swedish stylist Hans Blomquist's book he Natural Home fired
Tara Ballantyne
's imagination for this makeover.

Paints and utensils
Behr Silver Drop 790C-2 paint.
Behr Anonymous 780F-5 paint.
Both paint colours from The Home Depot.

"Salvaged chic" by Tara Ballantyne
Style and food editor Tara Ballantyne took us by storm when she arrived at our offices earlier this year – and our pages haven't been the same since. Tara's dramatic aesthetic is part Scandi-chic and part raw refinement, but whole, pure beauty. For her Tarva makeover, Tara went for a spare, graphic look by distressing the dresser's edges, stencilling numbers on the drawer fronts and adding casters for a locker room-style laundry area with practical punch.