Housekeeping
How to wash your pillows to keep them fresh and clean
How to wash your pillows to keep them fresh and clean
Housekeeping
How to wash your pillows to keep them fresh and clean
Essential cleaning tips for keeping your pillows perfectly fresh and stain-free.
Cover them as you may, but pillows still develop odours and stains. Keep them fresh by washing them every three to six months. Our resourceful research editor, Mary Levitski, tells you how.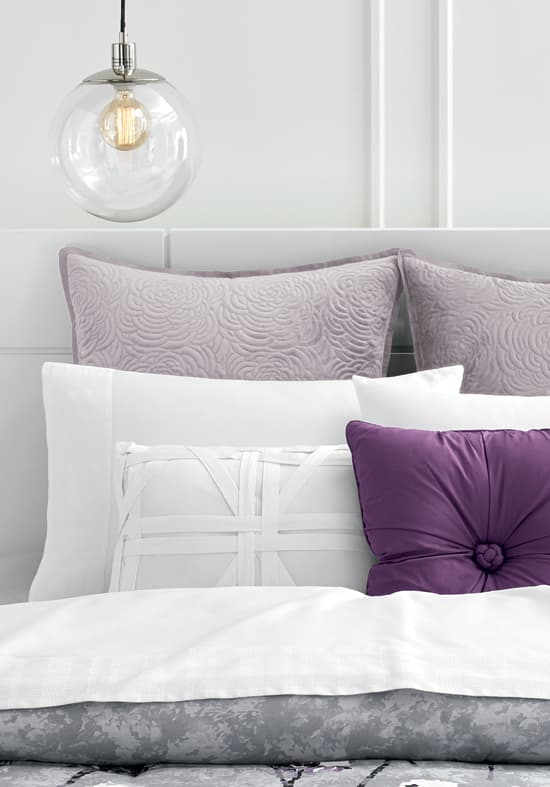 1 Start by checking the label for laundering instructions. Most newer pillows can be tossed in the washing machine, but some are dry clean only. Also, some fill materials, such as foam, can't go in the dryer.

2 Use a front-loading washer (a top-loader isn't suited for fully submerging a pillow). Select the warm water and gentle cycle settings. Add a bit of mild liquid laundry detergent (the powdered kind is harder to wash off). Insert pillows, ensuring they are not packed in tightly. To completely wash off the detergent, repeat the rinse cycle. Do not use the spin cycle unless your pillows are down.

3 To dry, squeeze out any excess water by hand. Put the pillows through a tumble dry cycle set to low heat. Repeat as necessary until completely dry. Pillows that can't go in the dryer should be hung on a clothesline or rack.
Stylish solution
Make a hotel-worthy bed by washing your linens regularly and ironing them with a scented mist like K. Hall Designs Washed Cotton Linen Water (Au Lit Fine Linens, $25). Trust us, you'll be dreaming of a late checkout.

Extra tip
To extend the life of your pillows, dress them in protective pillow covers before putting on their cases.



Eco-friendly products to keep your pillows plump
On top of being greener and more cost-effective than dryer sheets, reusable balls also prevent pillows from getting lumpy in the dryer.

Scented
Scent your laundry with this Canadian brand's delectable aromas like Apple Pie and Banana Bread. Tumbler tarts fair trade wool dryer balls, The Laundry Tarts, $30 per pack of 3; Re-scenting kit in Apple Pie, The Laundry Tarts, $13.

Quirky
The prongs of these cute little rubber balls are great for keeping pillows soft and fluffy. Thermoplastic rubber hedgehog dryer balls, West Elm Market, $9 per pair.

Colourful
These bright all-natural wool balls soften laundry and cut drying time. Wool Deluxe starter dryer balls, LooHoo, $28 US per pack of 3.