Real Estate
Real estate: Downsizing
Real Estate
Real estate: Downsizing
Scott Mcgillivray shares helpful tips you need to consider before making the big decision to downsize.
Most homeowners, at some point or another, will have to face the age-old question: to downsize or to stay in the family home? Whether you're an empty nester or simply sick of a lot of upkeep, downsizing can be a great option for homeowners who want a change. Here are factors you need to consider before making the move.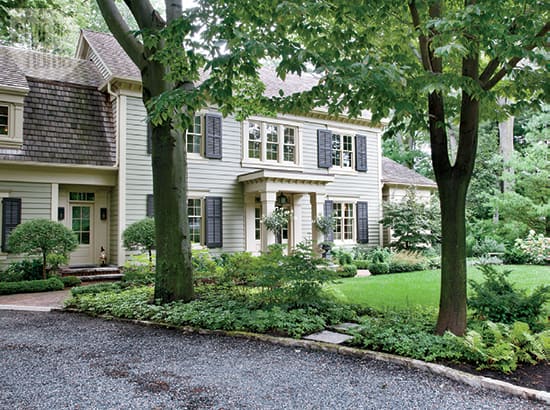 Photography by Donna Griffith

The 3 W's of downsizing

1 Who is going to live in the new home?
Before you jump at the tempting prospect of a cozy one bedroom, make sure you take guests into consideration. Do your kids come home from university frequently? Do you often host holiday get-togethers? Your family situation is not going to change, so plan accordingly. You might need a guest bedroom or a pull-out sofa to make your new smaller space work for you.

2 Where are you going to move?
This can play a huge role in the success of your downsizing. Remember, smaller isn't always cheaper. Moving into a small condo can be a viable option, but it doesn't necessarily mean you'll be saving a lot of money. Prime real estate usually comes with a price tag, and people who aren't used to condo living don't always take maintenance fees and parking into consideration when making projections about their new housing costs.

3 Why are you downsizing?
Couples with grown children may be ready to leave their grand Victorian home for a more manageable bungalow. Families who want to travel more may opt for a smaller apartment in order to save money and decrease upkeep. Whatever your reasoning, having a clear vision of the purpose behind your move can help the other elements of your relocation fall seamlessly into place.



Photography by Yale Wagner

Save money, make money
Lower utility costs and a smaller mortgage are two of the benefits of downsizing. What people don't always consider is that this is also the perfect opportunity to make some extra money. Consider moving into a home with a rental suite. That way, not only can you downsize your own living space, but you can also make cash on the part of your home that you're not using.

Let it go
Downsizing is an art, or rather how you prepare for it is. Pare down your belongings before you move by dividing them into categories like keep, sell, donate and toss. Have a yard sale or sell your big, bulky furniture online and then use the money to buy more compact, functional pieces that can work double-duty in your new place.