Renovations
Bathroom Reno : A Guide Will Help You Plan Every Steps
Photography, Tim Gormley
Design, Gina D'Amore Bauerie, D'Amore Interiors.
Renovations
Bathroom Reno : A Guide Will Help You Plan Every Steps
In need of a spa-like retreat or a hard-working shared family bathroom? This practical guide answers all the questions you were afraid to ask!
Bathrooms are the powerhouses of every home. Small but mighty, these spaces require special consideration when renovating. A lot of trades are required to complete these little rooms, and you'll make a ton of choices – aesthetic and otherwise – that will have big impact on your everyday life. Have no fear! We've got all the practical info you need to confidently tackle this complicated room.
In what order do the different trades do their work?
Typically, work unfolds in this order: demolition, carpentry, plumbing, electricity, drywall, caulking, tile laying, painting, then installing fixtures and vanities or other storage. Following this, bring in the plumber and the electrician again to finish installation. Last steps are paint touch-ups and final finishing touches.
TIP
A good contractor will be able to field all your specific logistical questions.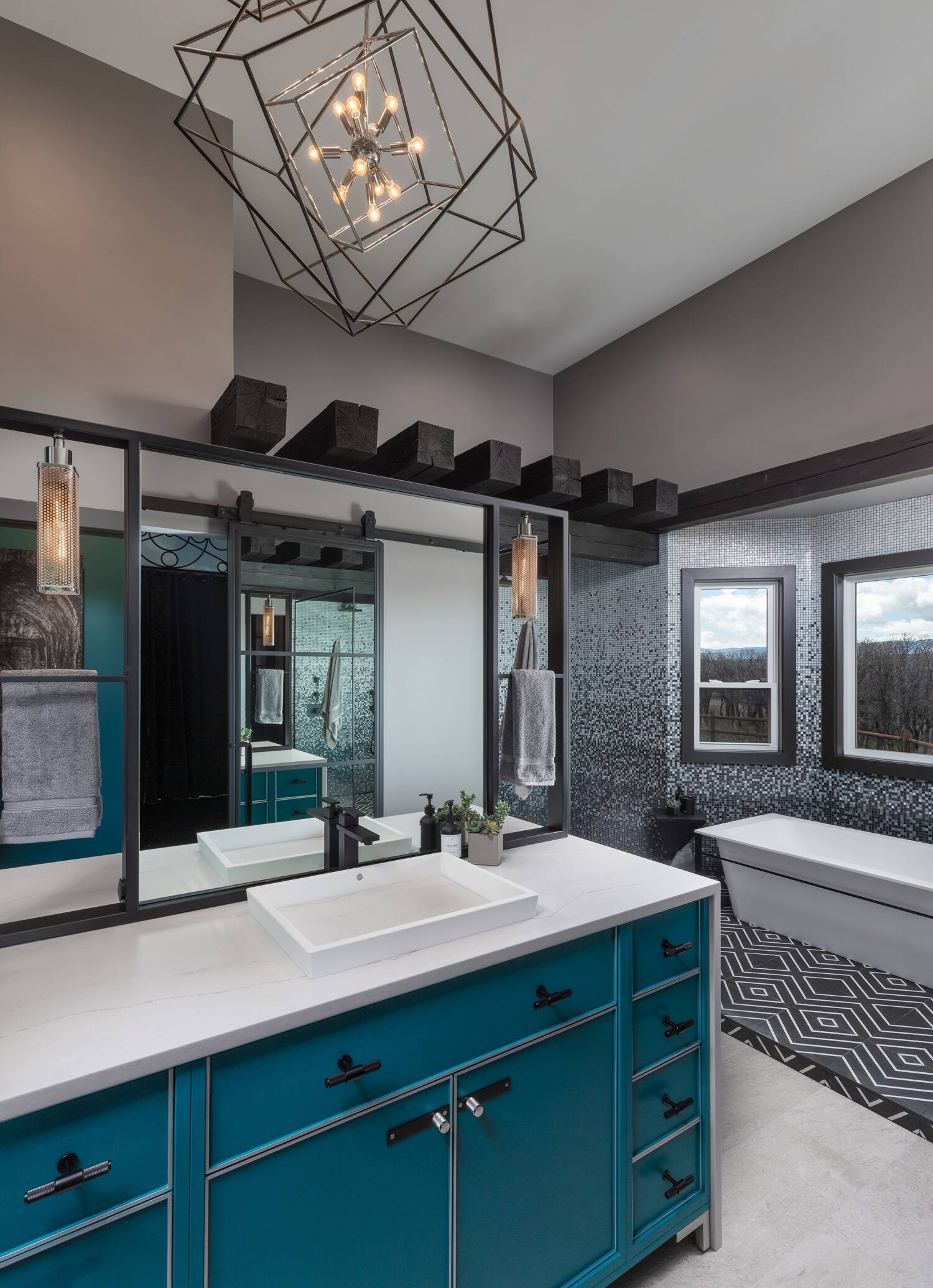 Photography, Tim Gormley
Design, Gina D'Amore Bauerie, D'Amore Interiors.
Do I need a permit even if I'm not moving any fixtures?
Check with your municipality; each one has different requirements. The onus for getting a permit is on the homeowner, not the contractor.
How should I finance my reno?
The most common ways to bankroll reno projects are via a home equity loan or a home equity line of credit. You can also take out a personal line of credit or borrow directly from a supplier (cabinet manufacturer, etc.), although interest rates are typically higher with these options.
What can I DIY to cut costs?
Demolition, painting, floor coverings, wallpaper and moulding.
Photography, Kris Tamburello
DESIGN, Sandra Diaz-Velasco, Eolo A&I Design.
What are some common pitfalls to avoid?
Don't cut corners on washroom fittings or lighting. Make sure that your whites, which all have an undertone (usually cool or warm in tone), don't clash – we're talking bathroom fixtures, walls and vanity countertops. Steer clear of trends that are on the way out (these days, that's industrial light fixtures and anything grey). Lastly, have all the materials delivered before work begins to avoid delays during construction.
Photography, Lydia Cutter
Design, Michelle Youell, Natural Domain Interiors.
What if I only have one washroom and it's the one I'm renovating?
We recommend you plan to stay elsewhere for two to four weeks to save yourself stress. Help to keep the project running smoothly by communicating house rules to your contractor or to the trades; be clear (and reasonable) about expectations for cleanliness, noise and working hours.
► Every year, the design industry gathers at the Kitchen & Bath Industry Show (KBIS) in Florida to see the latest products and trends, and to recognize the best in design. On these pages, we feature the winning work that caught our attention at KBIS 2022.