Renovations
benjamin moore community restoration program
Renovations
benjamin moore community restoration program
I love a good restoration project. Life at
Style at Home
means you're always thinking of ways to renovate and
DIY
your home to make it that much more beautiful and fab. But what about your community? Think about your neighbourhood. Do you ever pass a community service or historic building that could use a little TLC?
Benjamin Moore
has.
And they're doing something about it.
Exterior of the Boat and Heritage Centre in Muskoka, ON.
The Community Foundations of Canada and Benjamin Moore have teamed up to create the
Benjamin Moore Community Restoration Program
, which renovates and restores community and heritage buildings across the country. They understand the importance of maintaining and beautifying Canada's history and culture. But beauty is only the icing on the cake. Restoring local services provides critical shelter and aid, creating stronger local communities. This year's program focuses on an emergency shelter, a community heritage museum, a palliative care hospice, and turning a historic home into affordable housing.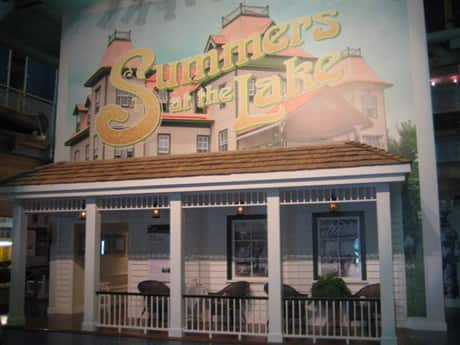 The program started in 1998. Since then it has helped over 180 community groups through grants and donated paint. In total, they've managed to get
$602,000
in grants and provide
$137,000
in donated paint! This year alone they've received $36,000 in funding and $13,250 in paint.
Covering eastern, central and western Canada the program offers funding and support for each region. The application process for the
2012 program
will begin October this year. For more info, visit
Community Foundations of Canada
.
Do you know a building in your community that could use some work?