Renovations
Forever Home: Inside Cheryl Hickey's Renovation Journey with Alair™
Photography, Alair Homes Photos | Mosaic Productions
Renovations
Forever Home: Inside Cheryl Hickey's Renovation Journey with Alair™
Cheryl Hickey, host of ET Canada, teams up with Alair™ to renovate her forever home and raise awareness for SickKids Foundation.
Cheryl Hickey, one of Canada's most treasured TV personalities, is no stranger to the ups and downs of renovating her home. As her family grew and changed over the years, so did their needs, but they could not imagine moving away from their beloved neighbourhood, its community, and their spacious property. That's why it made sense for her to team up with Alair™, North America's largest and fastest-growing premium construction management franchise, to document the process of creating the forever home of her and her family's dreams.
Photography, Alair Homes Photos | Mosaic Productions
The collaboration, named "Living Better with Cheryl Hickey: A Modern Family Home Makeover," is a docuseries that follows the entire journey, chronicling each step and milestone, from choosing the right finishings and installing the perfect floors to the final big reveal, and showcases how Alair makes the daunting process of home renovation as smooth and hiccup-free as possible with their team of industry-leading partners and professionals.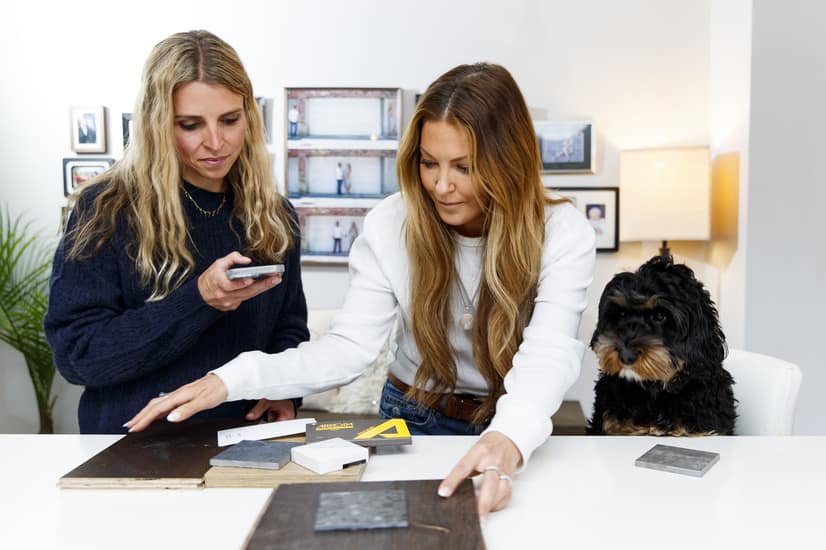 Designer, Julia Black | Photography, Alair Homes Photos | Mosaic Productions
"Muddy kids, muddy dogs," Cheryl laughs as she's picking out from a collection of floor samples brought by Alair team members. Her energy is relatable and welcoming, and viewers are instantly charmed by the way she deals with the all-too-familiar struggles of maintaining a home. Everyone agrees; renovating a property can be a stressful time, financially and emotionally. But with Alair's award-winning project management software, ClientControl™, which allows their clients to have full visibility and control over their project's timeline and budget, the task becomes that much more manageable and less frightening.
Photography, Alair Homes Photos | Mosaic Productions
Although the series features many heartwarming and exciting moments that will spark a passion for home decor in anyone watching, it is also a collaboration aimed to raise awareness for the issues that both Alair and Cheryl hold dear to their hearts. Together with Alair's Canadian Partners, the organization committed to donate $100,000 to the SickKids Foundation over the course of the next five years, thus contributing to the construction of a new children's hospital.
Alair Regional Partner, Justin Thompson | Photography, Alair Homes Photos | Mosaic Productions
The series includes five feature phases, each with a main summary episode and extended content on project milestones. Design, architecture, and decor aficionados will be delighted to learn that they can find all episodes on the Alair Homes Youtube channel, and watch the project transformation's final reveal on YouTube September 3rd.
You can also follow the fun along with Cheryl Hickey's Instagram and Alair Ontario's Instagram. And for more details on SickKids Foundation commitment visit #AlairVSMissingHome.
If you're able to help SickKids Foundation in their fight to build a new hospital in the Greater Toronto Area (GTA), please DONATE HERE.