Housekeeping
How to: Clean casserole dishes
Learn how to properly clean your casserole dishes.


Housekeeping
How to: Clean casserole dishes
Restore your ovenware to its pristine glory with these helpful cleaning tips.
Colder weather means more hearty home-cooked meals, which can do a number on your ovenware. Here's some helpful tips for how to restore your dishes to their pristine glory.
Photography by Edward Pond

Problem: Crusty casserole dishes

Solution
1 Fill the dish about halfway with cold water. if the water level does not cover all the crusty bits, you'll need to place it in another larger dish that allows you to fully submerge it. (if you don't have anything sufficient in your cupboard, use a disposable aluminum one.) Mix in a few tablespoons of dishwashing liquid.

2 Place the dish in the oven (never on a hot stovetop, which may cause it to crack) and heat it slowly on a low setting of 250°F. the process will take a few hours, but be sure to keep a close watch.

3 Being careful not to spill any hot water, remove the dish from the oven and leave it out on a heat-proof surface to soak overnight. What has not lifted off in the water will scrub off with a scouring sponge.

Tip: to avoid a mess next time, line your ovenware with aluminum foil.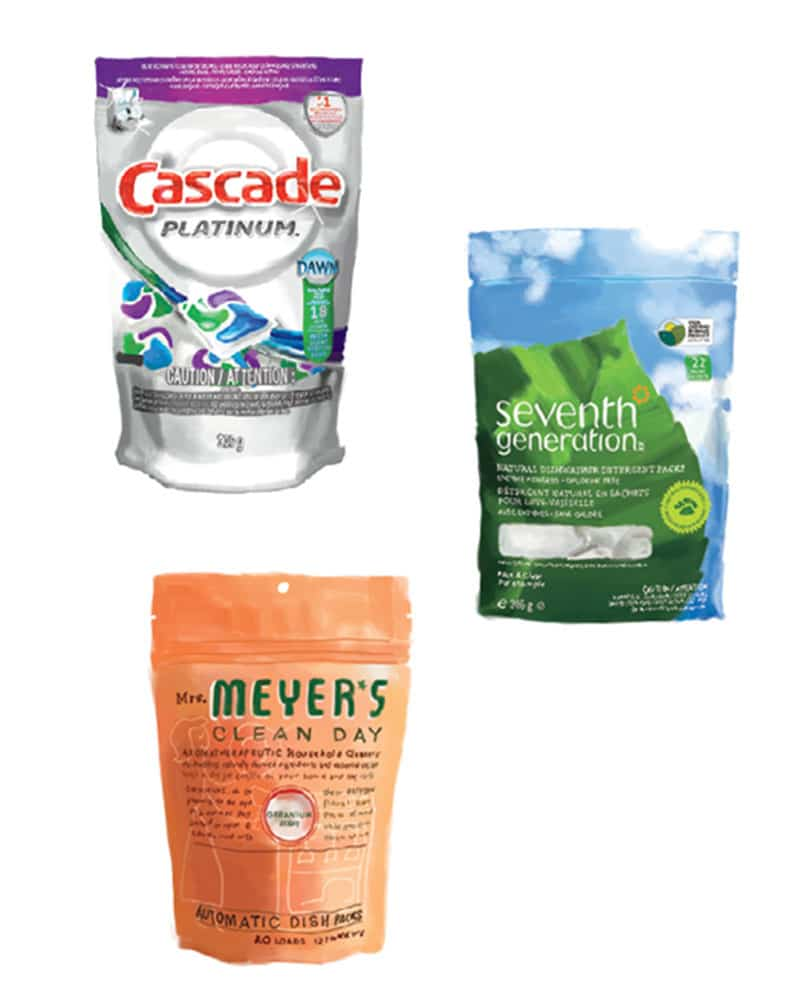 Illustrations courtesy of Joanna Kam

Choosing the right detergent
A dish that was lined with aluminum foil can go straight from oven to dishwasher. What could be easier? A detergent in a just-pop-in format, of course.

1 The heavy hitter
The triple-action recipe cleans dishes and dishwashers alike. Platinum packs, Cascade, $10.

2 The aromatherapeutic
No pack will fill your kitchen with as soothing a scent. Automatic Dish packs in Geranium, Mrs. Meyer's Clean Day, $8 USD.

3 The eco-friendly
This pack is so green, even its outer shell is biodegradable. Natural Dishwasher packs, Seventh Generation, $7.
Photography courtesy of Ryan Brook/TC Media

Get organized
Is reaching for a casserole in your cupboard a circus-worthy feat of balance and strength? Instead of prying your needed dish from beneath an unwieldy pile of heavy bakeware, put in a vertical rack with individual compartments for each dish. Seville Classics' Organizer Rack, Solutions, $13.