Bathroom
8 essential bathroom accessories
8 essential bathroom accessories
Bathroom
8 essential bathroom accessories
Create a fresh and stylish bathroom without having to go through costly and irritating renovations. These 8 essential bathroom accessories make rejuvenating an often-occupied space easy and fun.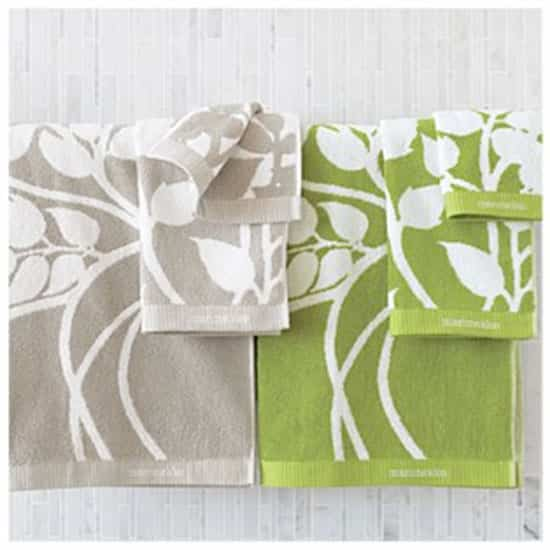 Beautiful, understated prints add luxury and interest to a room. These leafy silhouette, Turkish cotton towels have a classic graphic from Marimekko of Finland printed on either side. $4.95-34.95 US. Crate & Barrel.
Updating the hardware in the bathroom will make an instant and lasting impression.There are few bathroom accessories as functional and refined as a thickly plated double hook. $24 US, Pottery Barn.
Whether you want wall, wash-basin or free-standing, this lovely lamp can illuminate all bathroom lighting possibilities. The appealing design can easily be added to almost any space. $659 US, Generate Design.
Make moldy, mildew or rust-infected bathroom accessories a thing of the past with eco-friendly, rustproof bamboo pieces. This clean and classic design is sure to please both traditionalists and minimalists. $3.95-34.95 US. Crate & Barrel.
A rich and warm chocolate brown can help to heat up cool tiles and fixtures. Made from organic cotton, this machine-washable shower curtain is a perfect example of understated elegance. $49 US, West Elm.
Create a spa vibe in your bathroom with this blended cotton, waffle weave bathrobe. Monogramming bathroom accessories adds a special touch and makes for a great gift. $89 US, Pottery Barn.
Keep toes toasty in a pair of cozy poly-plush slippers. Non-skid soles ensure that you don't lose your footing during dimly-lit treks to and from the tub. $25 US, Restoration Hardware.
Keep your bathroom accessories and beauty products organized using simple and elegant glass canisters. Add a personal touch by having these handblown jars monogrammed. $19-$44 US, Pottery Barn.