Bathroom
Pretty powder room accessories
Pretty powder room accessories
Bathroom
Pretty powder room accessories
The
powder room
is one of the prettiest, most
feminine rooms
in the home. The ideal spot for touch-ups and refreshing, a powder room should be light, airy and of course, have great lighting. Here are our top picks for taking your powder room to the next level with soft, stylish touches.
1 Mirror, mirror
Prep and primp in front of a classically pretty oval
mirror
. We love that this one also pivots to make sure you get the perfect angle.
Pottery Barn, $323.

2 Ceramic set
A
powder room
is the ideal spot to add ultra-feminine touches like these intricate ceramic
bathroom accessories
. They bring a little bit of elegance to the room without being too trendy or over the top.
Zara Home, $75.

3 Pretty French milled soaps
Delicate, softly
scented soaps
not only make for a great wash on your hands, but when wrapped in floral packaging and tied off with a bow, they also make a great accessory atop
bath towels
and add a pop of colour.
Pottery Barn, $13.
4 Soap dispensers
Clear
soap dispenser
bottles mean you can either fill them up with a pretty hued liquid soap to match your colour scheme, or keep things simple with a clear soap. Either way, since most
powder rooms
are on the smaller side, clear items keep the room light.
West Elm, $26.

5 Bath mat
Add colour, texture and interest all in one shot thanks to a bath mat or
patterned rug
.
West Elm, $25.
6 Wall art
Bathrooms and
powder rooms
are one spot in the home where
wall art
is often neglected. Spruce up your powder room space with a splash of
colourful art
for visual interest.
Revigorer on Etsy, $25.
7 Towel hooks
In the name of all things pretty and for something with a French vibe, these chic
bath towel
hooks provide style and a spot to hang soft towels.
Horchow, $92.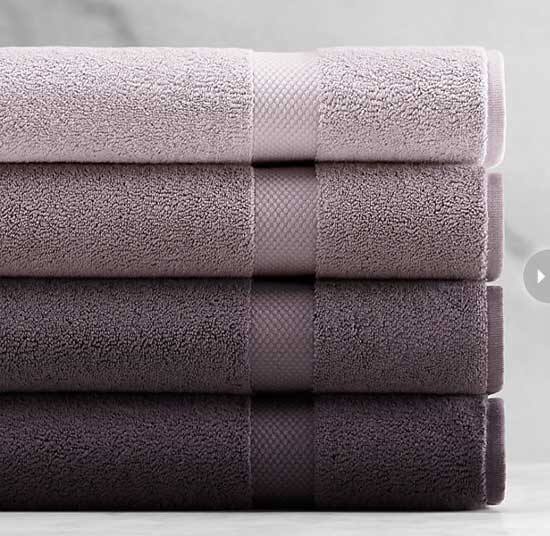 8 Plush towels
Incredibly soft hand towels are in order when it comes to a powder room. Selecting a palette of
feminine colours
will also enhance the glamorous feeling of the room.
Restoration Hardware, $9 to $54.
9 Lighting
Bathroom lighting
is key and especially in a powder room where touch-ups happen regularly. These antique-inspired fixtures will cast the right light and look amazing.
Pottery Barn, $193.
10 The sink
If you're starting your
bathroom design
from scratch and need to add a sink to your
powder room
, we suggest this antique metal washstand. Simple, elegant and with just the right touch of femininity, it's a piece that will stand the test of time.
Restoration Hardware, $1,995.